Section Branding
Header Content
Political Rewind: Journalist Frank Bruni's new book on 'vision lost and found'
Primary Content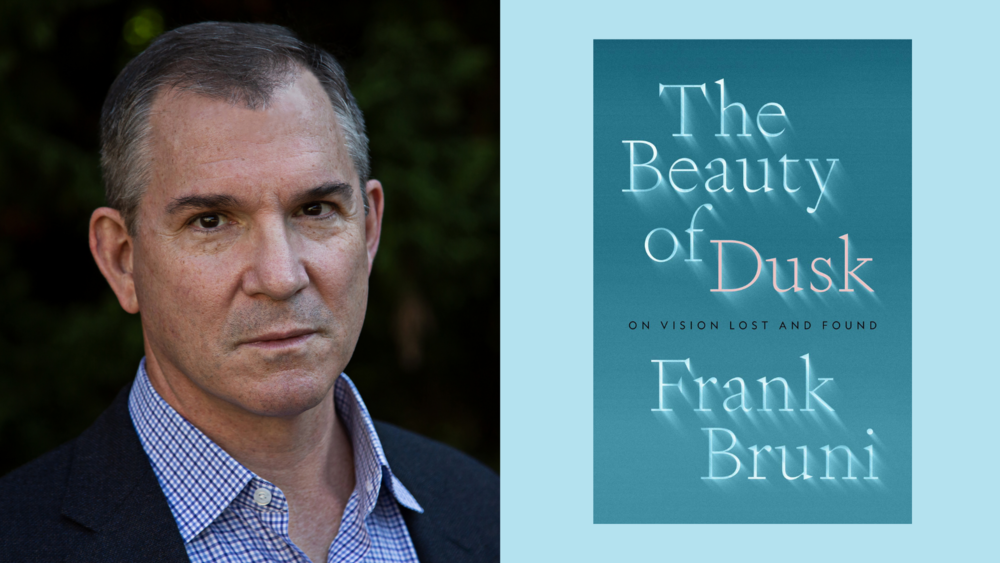 Thursday on Political Rewind: We take a break from political news to speak with longtime New York Times writer Frank Bruni. He's served in many roles at the paper, including as White House correspondent, Rome bureau chief, restaurant critic and opinion writer. His new book, The Beauty of Dusk, is about how his life was transformed by a stroke that left him permanently blind in one eye. It is a piercing look at how he gained a new understanding of how to face our own traumas and afflictions.
In struggling through the complications of his own loss, Bruni looked to inspiration from his late mother, who also dealt with life-changing illness.
"She decided she was going to live as fully and as fearlessly with cancer as possible, because the alternative to that was to cheat herself out of whatever joys were left in the years that were left," Bruni said. "That's a much more extreme situation than the one I encountered, but that example of choosing to be as resilient as possible of flexing your strength rather than contemplating your weakness, stretching to the limit of your remaining abilities rather than curtailing everything in your life, that example, that model was so important to me."
Panelists:
Frank Bruni — New York Times writer, author of The Beauty of Dusk: On Vision Lost and Found
Kevin Riley — Editor, The Atlanta Journal-Constitution
Tomorrow on Political Rewind:
The Atlanta Journal-Constitution's Patricia Murphy and our panel returns to video. Catch our show GPB.org/PoliticalRewind and Facebook.com/gpbnews. And find the show on television later in the day on GPB-TV Friday at 7pm.
Secondary Content