Section Branding
Header Content
Political Rewind: Ossoff makes headlines; Kemp reverses on election laws; Abrams mounts lawsuit
Primary Content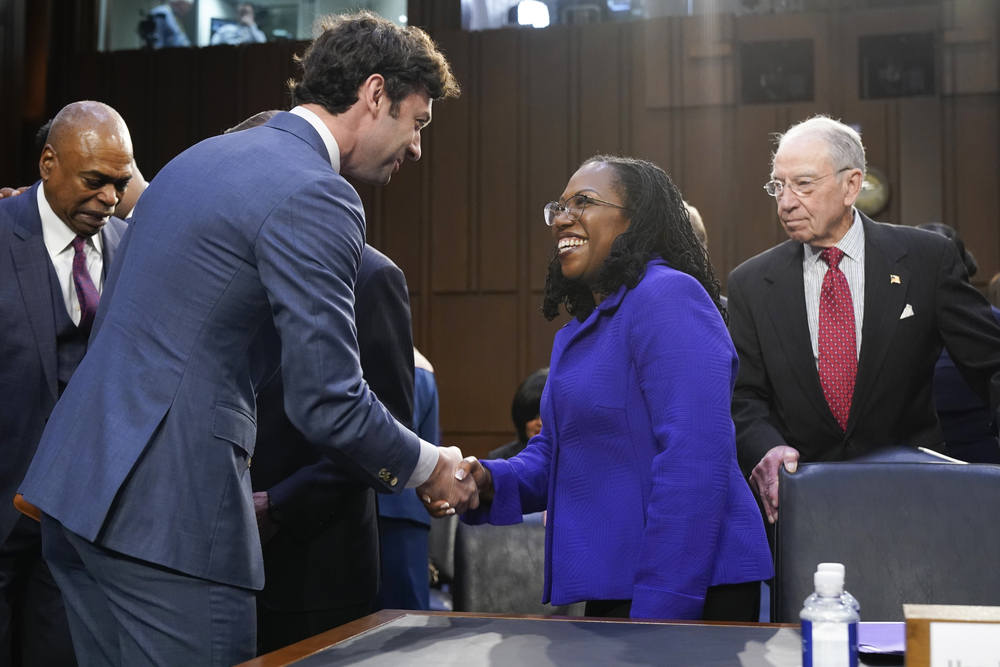 The panel:
Sam Olens — Former Georgia attorney general
Shirley Franklin — Former mayor of Atlanta
Tamar Hallerman — Senior reporter, The Atlanta Journal-Constitution
The breakdown:
1. Hearings for Supreme Court nominee Ketanji Brown Jackson continue into their second day.
Jackson currently sits on the D.C. Circuit Appeals Court. 
U.S. Sen. Jon Ossoff is a member of the Judiciary Committee and will play a direct role in her nomination hearing.
If she is confirmed, Jackson will be the first Black woman to sit on the United State Supreme Court. 

This would help President Biden fulfill one of his campaign promises.
She would replace Justice Stephen Breyer on the Supreme Court.

She clerked for Breyer back in 1999.
2. Fair Fight and other voting rights organizations have launched a campaign to block passage of the new election bill.
One of the biggest changes coming from of House Bill 1464 is that it gives the Georgia Bureau of Investigation the ability to initiate election investigations.
Gov. Brian Kemp and some other high-ranking GOP officials said earlier this year that more elections laws were not needed after the passing of SB 202. But, it appears they are reversing course.
3. Stacey Abrams sues to get unlimited fundraising committee.
Tomorrow on Political Rewind: 
The Atlanta Journal-Constitution's Greg Bluestein joins a panel of mayors as we take a sweeping look at Georgia.
Secondary Content
Bottom Content