Section Branding
Header Content
Political Rewind: Walker's comments on NATO and evolution make headlines; A look at Abrams' finances
Primary Content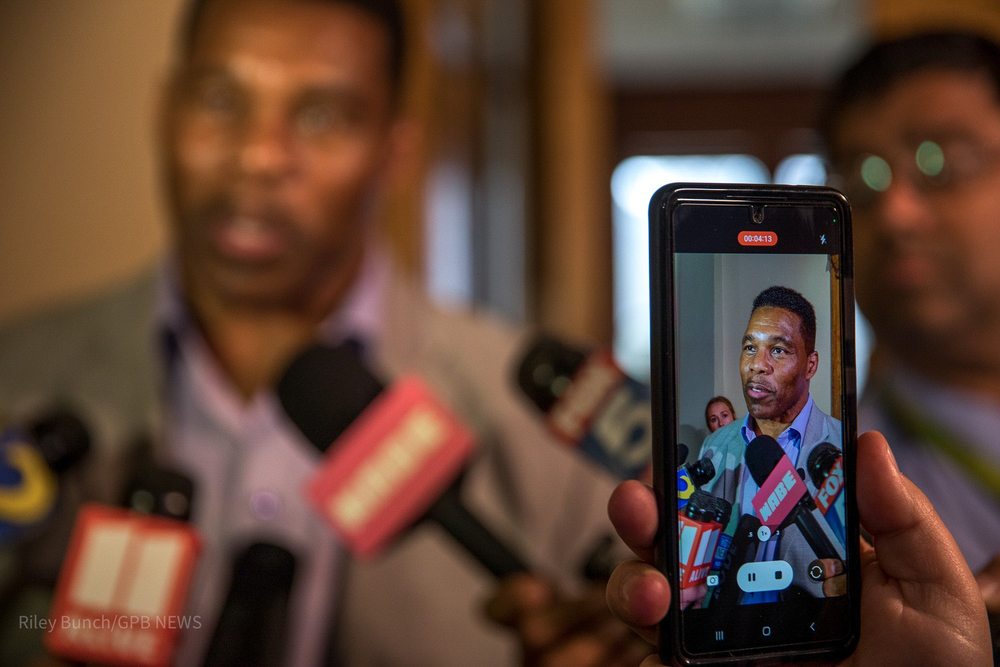 The panel:
Patricia Murphy — Politics reporter and columnist, The Atlanta Journal-Constitution
Rene Alegria — CEO, Mundo Hispanico Digital
The breakdown:
1. Herschel Walker continues to make headlines following comments during his campaign.
Walker dominated the news cycle this week with his comments.
2. U.S. Rep. Marjorie Taylor Greene does not approve of spending more money in Ukraine. 
Greene addressed the nation and called President Biden a 'fossil'. 
She also voted against a bill in the U.S. House to suspend normal trade relations with Russia.
3. Financial disclosure reports show Stacey Abrams in a much different financial situation than in 2018. 
Abrams' struggle with personal debt played a role in her 2018 campaign, but now she is worth roughly $3.17 million.

Most of the money was tied up in real estate and book deals.

The Atlanta Journal-Constitution also reports that Gov. Brian Kemp's net worth has grown by more than $3 million since he took office in 2019.
4. Charlie Chaplin's speech in The Great Dictator remains relevant today. 
The Great Dictator was Chaplin's first film with dialogue. Chaplin plays both a little Jewish barber, living in the ghetto, and Hynkel, the dictator of Tomainia. 
The clip was resurfacing as people see connections to the ongoing conflict in Ukraine.
Monday on Political Rewind:
A look ahead to the U.S. Supreme Court confirmation hearings for Judge Ketanji Brown Jackson with our panel.
Secondary Content
Bottom Content