Section Branding
Header Content
Political Rewind: Qualifying week brings new challengers; Following the ad money; Spaceport vote
Primary Content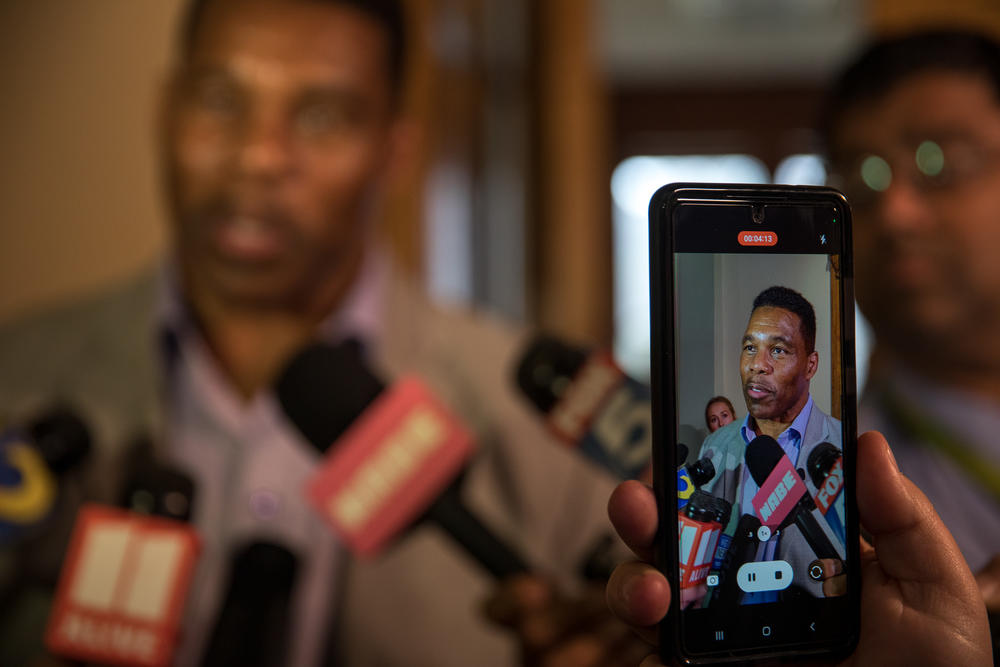 The panel:
Emma Hurt — Reporter, Axios Atlanta
Leroy Chapman — Managing editor, The Atlanta Journal-Constitution
Rick Dent— Vice president, Matrix Communications
Tamar Hallerman— Senior reporter, The Atlanta Journal-Constitution
The Breakdown: 
1. Qualifying races put big races on the national stage, while new candidates emerge.
The qualifying period for Georgia candidates seeking to run for office is this week.

Candidates have until noon Friday to file the necessary paperwork at the state Capitol.

In statewide races, incumbent Gov. Brian Kemp and challenger David Perdue are set to qualify. 

U.S. Sen. Raphael Warnock and his challenger Herschel Walker qualified on Monday.
U.S. Reps. Lucy McBath and Carolyn Bourdeaux face off in the 7th District. 

Long-time U.S. Rep. David Scott faces a new challenger from progressive Vincent Fort. 

In 2020, Scott narrowly avoided a runoff against Keisha Waites in a close primary.
2. While qualifying is just beginning, candidates have already spent millions on political ads this cycle. 
$14.1 million has been spent on ads so far, according to media analyst Rick Dent.
He said Kemp has a 5-to-1 advantage to Perdue in ad spending, at the moment. 
Stacey Abrams' Fair Fight spent more than $6 million in challenging Kemp so far.
3. Voters will weigh in on a decades-long debate to put a spaceport in Camden County. 
Residents forced a referendum after a petition campaign and a lawsuit. 
More than 2,000 people have already voted on the matter. 
Opponents raise environmental concerns about rockets launching over Cumberland Island National Seashore.
4. More updates from under the Gold Dome about bills on the floor. 
There is a bipartisan push surrounding HB 1354, the "Wrongful Conviction Compensation Act," which would streamline the process for the falsely imprisoned. 
The Senate passed SB 354 on Friday.

The bill would ban any state or local agency, government or school from requiring anyone to get a COVID-19 vaccination.
Tomorrow on Political Rewind:
GPB News' Riley Bunch and The Atlanta Journal-Constitution's Greg Bluestein join the panel.
Secondary Content
Bottom Content