Section Branding
Header Content
A proposed Georgia work credit would help low-income families afford child care, basic necessities
Primary Content
Women make up 48% of Georgia's workforce but many are forced to leave their jobs to care for children — and the COVID-19 pandemic pushed even more people into caregiving roles. However, a bill proposed in the Legislature could help. GPB's Ellen Eldridge has more.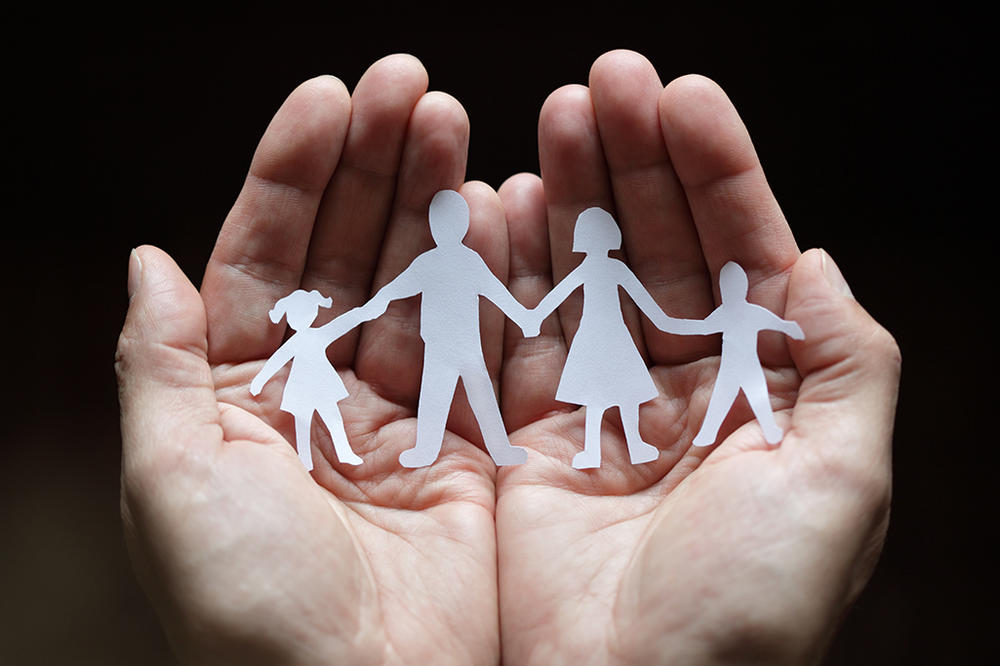 Adapting policies to support workers — especially women and people of color — will boost Georgia's economy, experts say.
Women, who make up 48% of the state's workforce, are nearly 12 times more likely than men to leave their jobs to care for children, and the COVID-19 pandemic pushed even more people into caregiving roles that keep them from earning income.
However, the Georgia Budget and Policy Institute believes help could come from House Bill 510, which is sponsored by five Republicans and one Democrat.
GBPI Senior Economic Justice Policy Analyst Ife Finch Floyd said this proposed legislation would create a state earned income tax credit that would support economic justice for women, who often bear the bulk of responsibility for child care, as well as families in the low income demographic. 
"We see this as a way to help families bolster their wages," Floyd said. "It would lower their tax liability and ultimately make sure that they can target those wages to cover the essentials that they need for their family."
The pandemic worsened an existing gap between those who need care and those who provide it, and 80% of caregivers experienced increased burden and stress due to COVID-19, said Dr. Jennifer Olsen, CEO of the Rosalynn Carter Institute for Caregivers.
Emotional distress from trying to balance caregiver and employee roles, without much support from employers, became the No. 1 challenge.
RELATED:
Floyd said she remembers having to take care of her kids and take work calls at the same time.
"That is incredibly stressful," Floyd said. "The cost of child care (is) actually going up right during the pandemic and, in many states, some are just finding it may make more sense for their family to not have to work."
When schools and day care centers close, as they did again earlier this year during the omicron variant surge of cases, families have to adjust. 
In Georgia, the average cost of infant care for center-based care is about $8,500 a year, according to the Economic Policy Institute.
Floyd said that is more than one year of in-state tuition.
"They have to make some pretty tough decisions about what to do to care for their kids and also make sure they can pay those bills," Floyd said.
Essential workers often have jobs without any sick time or paid medical leave, and younger caregivers of color and those with lower levels of education are less likely to have flexibility with employers, she said. 
Only about 43% of Black workers and 25% of Latino workers have access to any paid parental leave, and many people of color cannot afford to take advantage of the unpaid federal Family and Medical Leave Act of 1993 even when eligible.
"The FMLA is only applicable for businesses with 50 or more employees, so some small businesses are not required to offer unpaid leave," Floyd said. "There is also a requirement of 1,250 hours a year that an employee must work to qualify for FMLA leave, so some low-wage workers may not meet the hour requirement." 
Low wages also contribute to the existing shortage of professional caregivers, meaning more family members are forced into these roles. Georgia's average hourly wage for professional caregivers in 2020 was $13.84.
A 2020 workforce equity study from Policy Link ranked home health aides as the fifth-lowest and personal care aides as the fourth-lowest-paying jobs among the 25 lowest-paying jobs disproportionately held by people of color. Only dishwashers, fast-food cooks and cafeteria attendants were paid less. Nursing assistants also made the list, ranking 19th.
Research has shown that low wages are often cited as the main reason 50% of direct care workers leave their jobs within the first year. They also point to strenuous workloads, lack of advancement opportunities and little to no health care benefits as additional issues leading them to quit.
Women small business owners are the drivers of new business, job creation and the state's economy, Small Business Majority Georgia Outreach Manager Rachel Shanklin said. But, despite their tremendous contributions, this community is more likely to own businesses and work in fields that don't pay livable wages.
"They are often forced to choose between paying for child care or saving for a rainy day," Shanklin said. "Enacting the Georgia Work Credit will provide targeted and meaningful benefits for women entrepreneurs and their employees, giving them more take-home pay and the freedom to cover their basic necessities."
Secondary Content
Bottom Content