Section Branding
Header Content
COVID-19 And The Children Left Behind After Parents, Grandparents Die
Primary Content
More than half a million Americans have died of COVID-19 and, in Georgia, families are grieving the loss of nearly 20,000 loved ones. The pandemic will define a generation of children who lost a parent, grandparent or caregiver. GPB's Ellen Eldridge reports.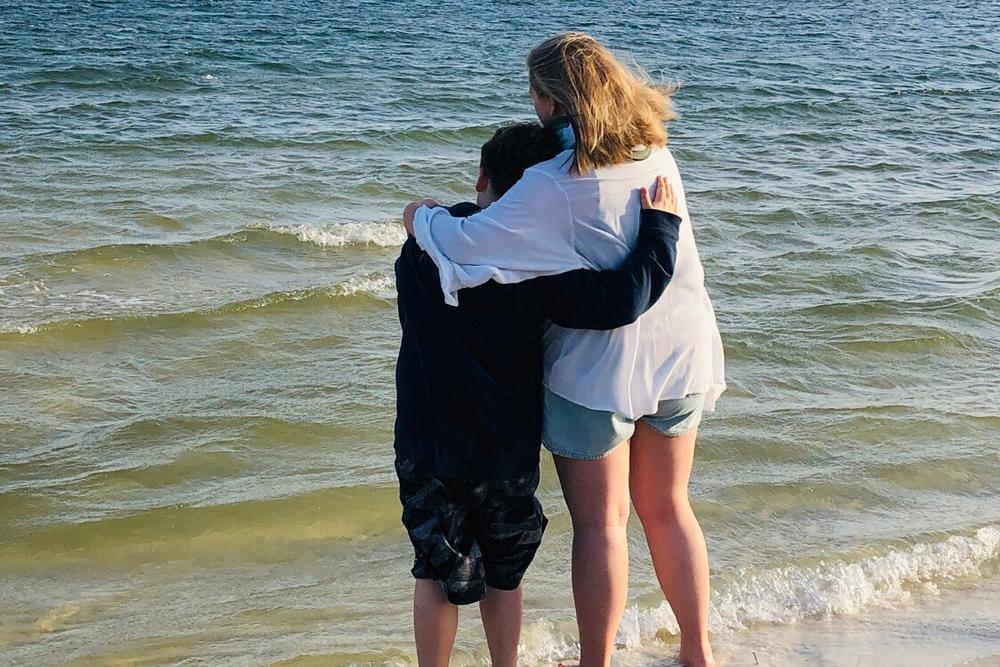 The last time Brandon Little heard his dad say, "I love you," was over FaceTime. That was two weeks into the state-mandated quarantine last March. 
Brandon's dad, James Little, and his mom, Heather Little, both of Augusta, were divorced and did not live together. 
COVID-19 tests were not yet widely available, and when the 36-year-old couldn't breathe well, he said he didn't want to take a hospital bed from someone sicker. 
While quarantining in a room in his parents' house, James Little developed multiple blood clots from the virus days after he first felt ill.
"I begged him," Heather Little said. "I said, 'Please, just go to the hospital. Just go. I'll tell Brandon everything's OK.' He sent me one of those emoji things to 'sanitize' and he said, 'I'm OK.'"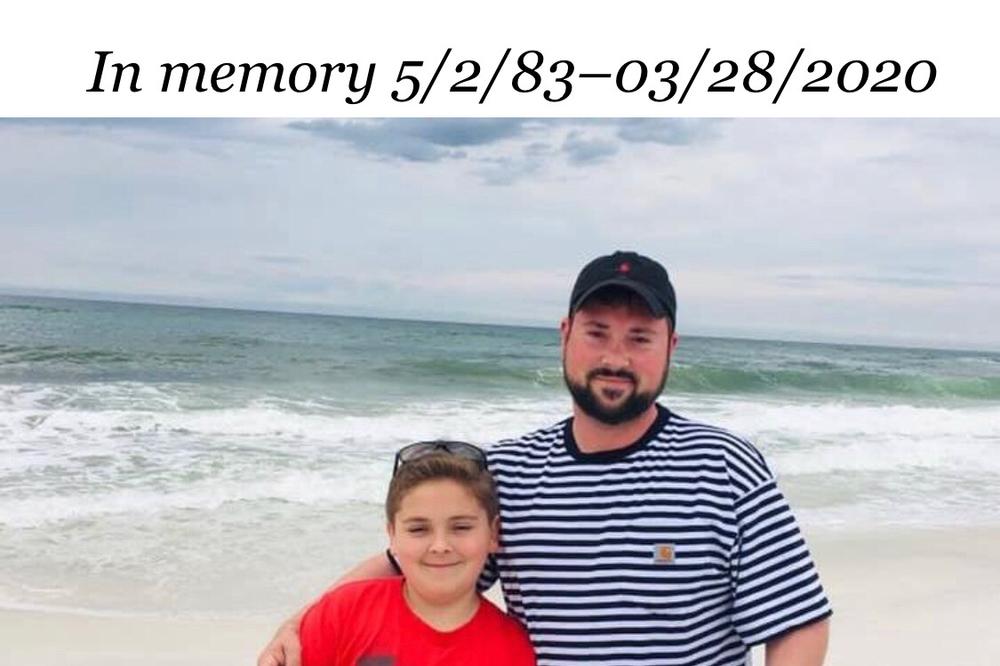 The next morning, March 28, his parents told Heather Little that James passed away.
The family couldn't hold a proper funeral service at the time.
"Brandon didn't get to say goodbye to him the right way," Heather Little said. "We weren't allowed to have chairs. We only could have 10 people; we couldn't hug each other. He didn't really get to say 'Bye' to his dad like he should have been able to."
More than a year later, 13-year-old Brandon Little continues to text his dad's cellphone. Doctors gave Brandon pills for anxiety and depression.
"The light just kind of went out in his eyes," his mom said. "He's terrified of losing me. He's terrified of COVID-19. He's terrified that if I get sick, he's going to be an orphan."
RELATED: Study Estimates 43,000 US Children Lost A Parent To COVID-19
Though Brandon Little attends classes online, the school was able to connect him to a therapist. 
"I do think the schools need to offer more counselors to reach out to these kids, because there's a lot of kids going through things like this right now," Heather Little said.
'Constant' reminders of COVID-19
Her son is one of roughly 43,000 minors nationwide who lost a parent or caregiver to COVID-19, according to a study released in April looking at deaths through February of this year. 
In addition to grief, survivors such as Heather Little must cope with loss of income. Overnight, she became a single mother who later opened an online fundraising campaign to pay bills.
The Georgia Early Education Alliance for Ready Students estimates child care challenges cost the state nearly $2 billion every year in economic activity, and another $100 million more in lost tax revenue. 
Susan Kerley, a certified play therapist who specializes in counseling children, said the mental health needs of kids who have experienced this kind of loss should be the schools' highest priority as more students return to in-person classes.  
"These kids who are already experiencing anxiety or whose parents have gotten (the virus) and been hospitalized, that's traumatic for them," Kerley said.
The counselor suggested prioritizing students' mental health allows them more time and space during the day to grieve all the pandemic took from them.
"Because if they're anxious or depressed, they're not going to be able to effectively learn and or pay attention or attend school regularly," Kerley said.
Also, school looks much different now with teachers wearing masks, desks separated and lunch held in classrooms, all of which Kerley said could prolong depression and anxiety in kids who have experienced a loss due to COVID-19 as opposed to losing a caregiver in other ways.
"They're not walking around in their day-to-day life with these constant reminders of cancer to the same degree that they are, you know, everything about life right now, there's a constant reminder of COVID-19," Kerley said.
Schools and private counselors also refer people in the metro Atlanta area to nonprofts for help.
Lane Pease is the program director of Kate's Club, an Atlanta-based nonprofit dedicated to helping adolescents when a parent or sibling dies.
The organization's goal is to try to help children and adults build coping skills and remember the people who died.
"So we can always keep those people close to us in our emotional life, but we move forward," Pease said. "I say at Kate's Club, 'We have sad moments but we're not a sad place.'"
For every 13 Georgia children, one experiences the death of a parent or sibling before age 18, and that number is higher in some counties with greater health care disparities, Pease said. Nationally, about 1 in 14 kids lose a loved one before age 18.
That was before the pandemic started.
It will take years to assess the damage done to families from coronavirus, Pease said.
Many families were affected by the ongoing opioid epidemic, which the ongoing pandemic makes worse. But the 1-in-13 statistic Pease gave doesn't count the lost grandparents who may have been primary caregivers and who faced higher risk from COVID-19.
More than 15,000 of the nearly 20,000 COVID-19 deaths in Georgia were people over the age of 60.
"That's a really important thing to remember," Pease said. "There's already a lot of grandparents that were raising grandchildren and or being a big part of their life, a co-caregiver. And I think that'll be worth looking at that won't even be reflected in that one in 13."
Families affected by a COVID-19 death are traumatized, Pease said, and may need more time to process the news and reach out for help.
"We have not had a huge influx of COVID-19 deaths yet, but they are starting to come in," she said.
Gov. Brian Kemp recently signed a budget for next fiscal year that restores many of the cuts made at the height of the coronavirus pandemic, but a $22 million reduction in mental health services for children is still in place as experts say those services will be vital to the recovery of children experiencing grief and loss after losing a loved one during the pandemic.
This is the third in a series examining how school-based behavioral health has changed over the first two years of the COVID-19 pandemic created as part of the Rosalynn Carter Mental Health Journalism Fellowship.
Secondary Content
Bottom Content