Section Branding
Header Content
Political Rewind: Views on Ukraine reveals partisan schisms; Judge Ketanji Brown Jackson nominated
Primary Content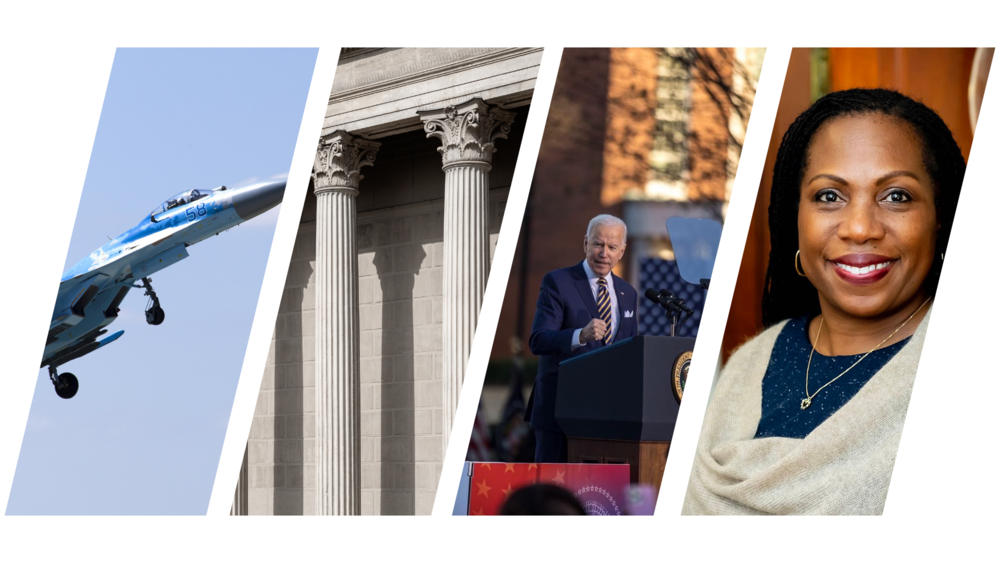 The panel:
Patricia Murphy — Politics reporter and columnist, The Atlanta Journal-Constitution
Rene Alegria — CEO, Mundo Hispanico digital
Dr. Andra Gillespie — Professor of political science and director, James Weldon Johnson Institute for the Study of Race and Difference at Emory University
The breakdown:
1. Response to Ukraine invasion reveals internal schisms in U.S., Georgia politics. 
As Russian military forces approach Ukraine's capital, U.S. politicians for Georgia responded to the news. 
Republicans took differing views, highlighting internal schisms.

Georgia's Rep. Marjorie Taylor Greene took an isolationist position.

"Our response to this should be to immediately and aggressively secure our borders. And decisively and radically move to bring our manufacturing back home and stop trade with China and Russia."

Meanwhile, Gov. Brian Kemp released a statement Thursday morning condemning Putin and calling him a "tyrant."
2. President Joe Biden announces his nominee to U.S. Supreme Court.
Biden announced Friday that Judge Ketanji Brown Jackson is his choice to replace retiring Justice Stephen Breyer.
Unlike most judges, Jackson's background is not as a prosecutor or major corporate lawyer.

For eight years, she served as federal trial court judge, and last June was confirmed for a seat on the U.S. Court of Appeals for the District of Columbia.
Brown would be the first Supreme Court justice since Thurgood Marshall to have been a public defender.
3. Former President Donald Trump is stepping up fundraising for the Georgia Republicans he supports in 2022 races.
Monday on Political Rewind:
Our panel discusses the latest on the war in Ukraine.
Secondary Content
Bottom Content