Section Branding
Header Content
Political Rewind: Russia attacks Ukraine; Women and the ballot in 2022; 'Red meat' issues in session
Primary Content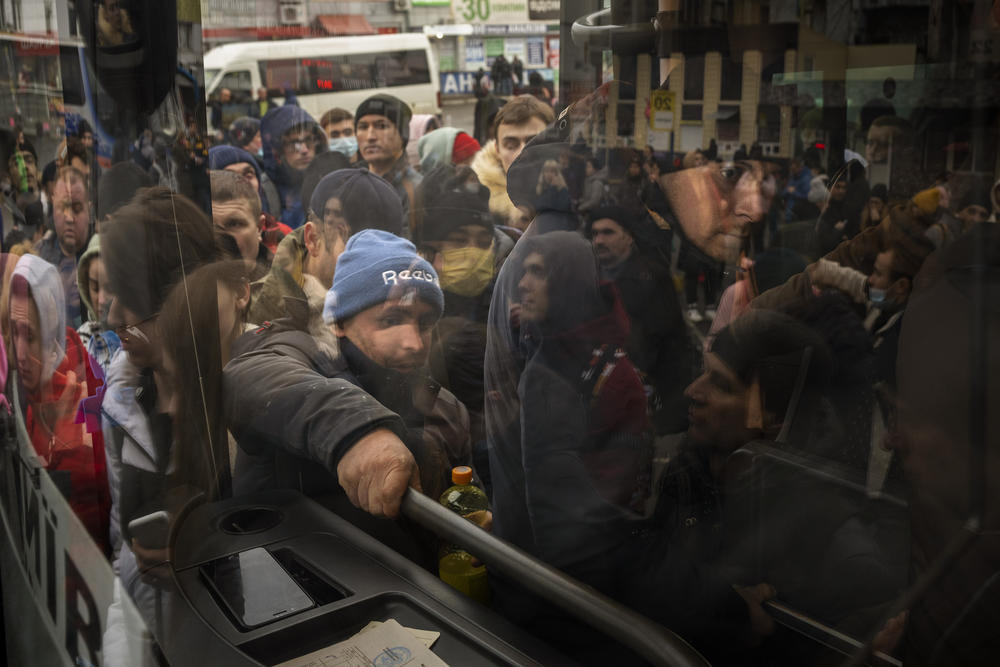 The panel: 
Julianne Thompson — Republican strategist
Melita Easters — Founder, Georgia WIN List
Leo Smith — GOP consultant and president, Engaged Futures Group
Tia Mitchell — Washington correspondent, The Atlanta Journal-Constitution
The breakdown:
1. Russia attacks Ukraine as defiant Putin warns U.S., NATO.
President Joe Biden warned of a "catastrophic loss of life and human suffering." He is planning to make an address Thursday afternoon after a meeting with G-7 leaders.
The Carter Center issued a statement on the Russian invasion.
Gov. Brian Kemp issued a statement in the wake of Russia invading Ukraine:

"As Putin and the Russian army violate Ukraine's sovereignty through this callous, indefensible invasion, we stand with our allies and condemn this aggression of tyrants. We are praying for a quick, just end to this conflict, the safety of Ukraine's citizens, and the defeat of democracy's enemies. We are also mindful of how this could impact the brave men and women of our military, including Georgia servicemembers who are on heightened alert.
2. Women and the midterm elections, 2022 cycle.
Candidates in Georgia have campaigned for the votes of an increasing women electorate.

Fifty-four women were endorsed on the 2020 ballot in Georgia by the Georgia WIN List, founder Melita Easters said.

Politico reports that Republicans have recruited a diverse array of people of color and women to run this year.

Two hundred fifty-three GOP women have filed to run for the U.S. House this year.
3. State GOP lawmakers debate transgender sports ban this session.
Senate Bill 435, or "The Save Girls Sports Act" passed committee along party lines and is now set for a floor vote today.
The legislation was introduced by Republican state Sen. Marty Harbin of Tyrone.

It would require students to participate in high school sports according to the sex listed on their birth certificate.
Tomorrow on Political Rewind:
We're back on with the video stream on our Facebook page during our 9 a.m. broadcast. 
Secondary Content
Bottom Content