Section Branding
Header Content
Political Rewind: GA Super Bowl ties; Hate crimes trial in Arbery's murder; Buckhead cityhood dies
Primary Content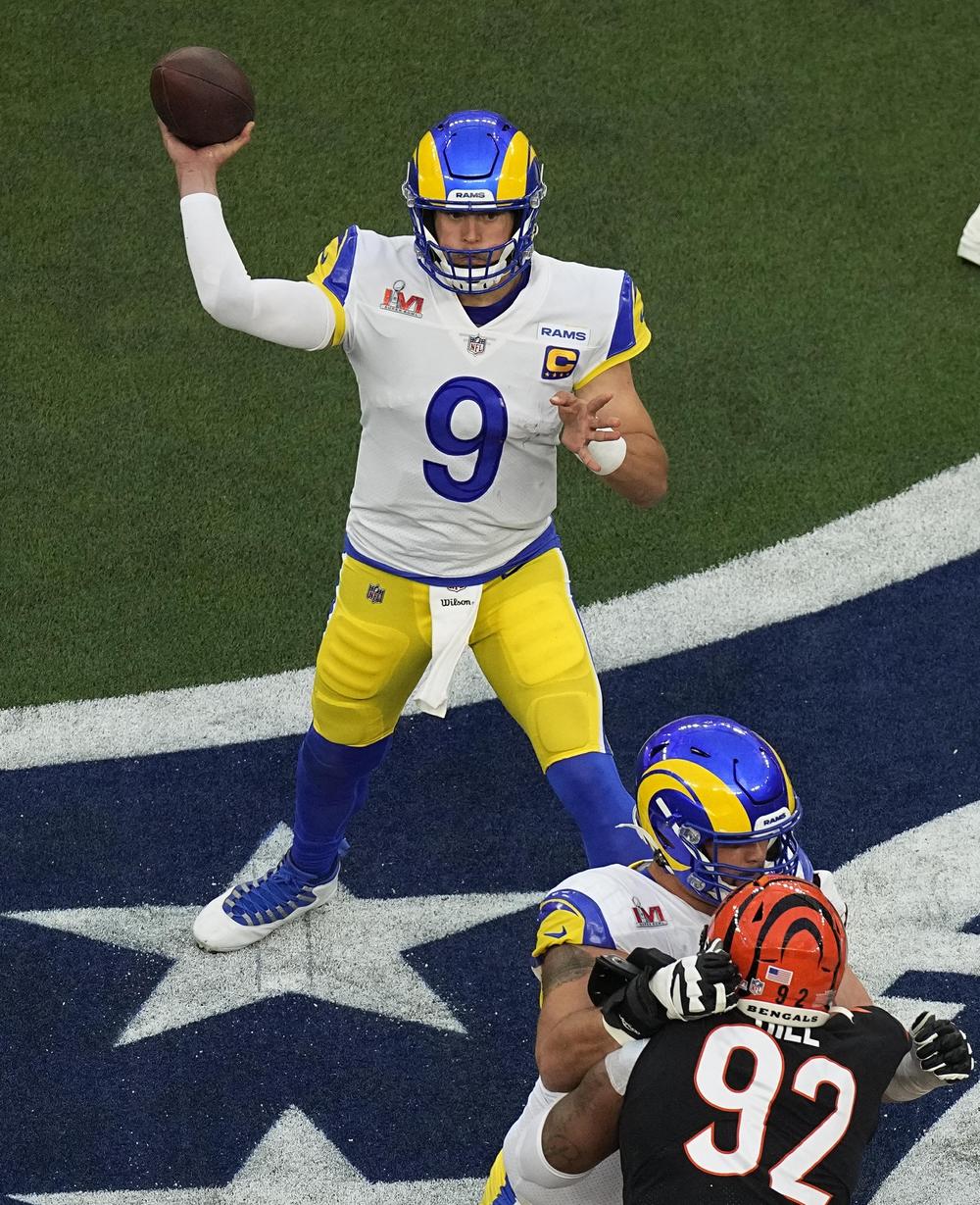 The panel:  
Adrienne Jones — Professor of political science & director of pre-law, Morehouse College
Audrey Haynes — Professor of political science, University of Georgia
Charles Bullock — Professor of political science, UGA
The breakdown:  
1. Georiga connections were front and center at the Superbowl. 
The Rams defeated the Cinncinati Bengals 23-20 in the 2022 Super Bowl.
36-year-old Sean McVay became the youngest head coach to lead a team to a Super Bowl win. 

 McVay graduated from Marist School in Brookhaven.

Several UGA alumnae were a part of the winning team. 

Rams running back Sony Michel

Rams linebacker Leonard Floyd

Rams running backs coach Thomas Brown

Rams quarterback Matt Stafford

Matt Stafford became the first UGA quarterback to walk away with a ring in the big game.


Stafford also wrote passionately to condemn the murders of Ahmaud Arbery and George Floyd.
2. Jury to be seated in federal hate crimes trial in the murder of Ahmaud Arbery.
The initial jury selection was whittled down to 64 people on Friday.
Unlike the state trial, this federal trial will focus on race. 

Prosecutors will try to prove if Arbery's civil rights were violated.
Georgia did not have a hate crimes law at the time of Arbery's murder.

The three white men convicted of murdering the black jogger were sentenced to life in prison last year in a state trial.

Travis and Greg McMichael won't be eligible for parole, but their neighbor, William "Roddie" Bryan, does have the possibility of parole after serving 30 years. 
3. Speaker David Ralston comes out in opposition of the Buckhead Cityhood movement.
Ralston came out on Friday saying that the measure will not pass this session.
The measure had no support from legislators representing the Buckhead neighborhood.
Mayor Andre Dickens campaigned on a platform of one Atlanta.
Tuesday on Political Rewind:
The Atlanta Journal-Constitution's Tamar Hallerman joins us to talk about guaranteed income proposals.
Secondary Content
Bottom Content