Section Branding
Header Content
Political Rewind: GOP lawmakers eye schools in General Assembly; McMichaels' federal trial next week
Primary Content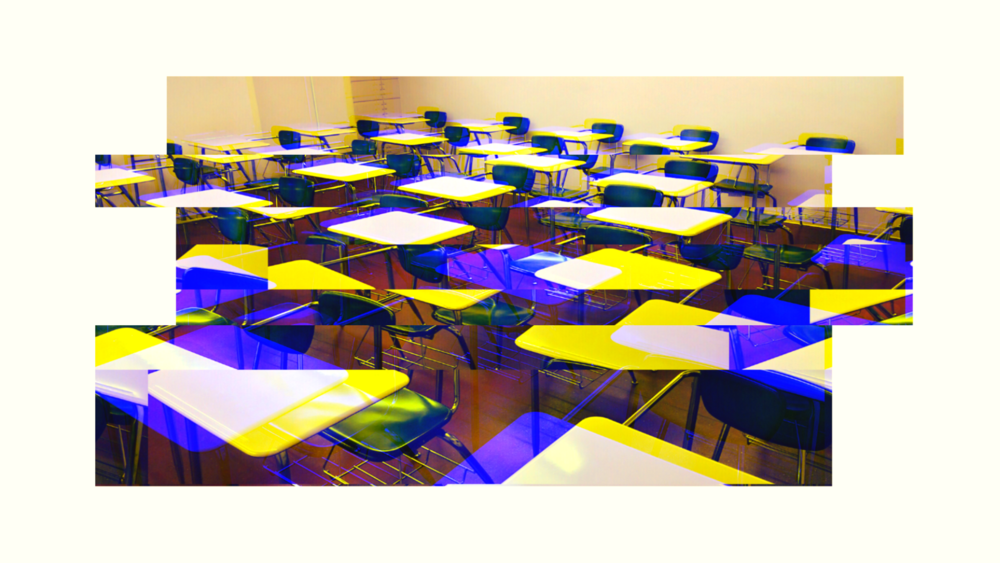 The panel:
Dr. Andra Gillespie — Professor of political science and director, James Weldon Johnson Institute for the Study of Race and Difference, Emory University
Patricia Murphy — Politics reporter and columnist, The Atlanta Journal-Constitution
Rene Alegria — CEO, Mundo Hispanico Digital
The breakdown:
1. At least one of the convicted murders of Ahmaud Arbery will see a federal trial for hate crimes next week.
Gregory McMichael withdrew his guilty plea to federal hate crime charges in the murder of Arbery.

Gregory and Travis McMichael planned to plead guilty to a hate crime charge earlier this week after prosecutors and defense attorneys agreed on a 30-year sentence that would include a request to transfer the McMichaels from Georgia's state prison system to federal custody.
The deal would have required the McMichaels to admit to racist motives and forfeit the right to appeal their federal sentence.

Following testimony from Ahmaud Arbery's mother, Wanda Cooper-Jones, the judge rejected a plea deal in response from calls from the Arbery family.

She added, "I'm asking on behalf of his family, on behalf of his memory and on the behalf of fairness, that you do not grant this plea," Cooper-Jones said in the Brunswick courtroom earlier this week.
Jury selection in the trial is set to begin Monday.
2. Attempts by Republican state lawmakers to direct education in public schools could define this year's General Assembly session. 
Among the legislation, Republican legislative leaders put their weight behind a bill targeting transgender athletes.

Read SB 435 here. 
In recent years, over 30 states introduced similar legislation curbing the participation of trans students in athletics.

Another proposed bill, a parental "bill of rights," is backed by Gov. Brian Kemp.
3. Gov. Brian Kemp makes changes to the Board of Regents, who govern Georgia's public universities and colleges.
Earlier this week, the governor announced new members to the board.
The 19-member board is set to choose a new chancellor to lead the 26 institutions of higher education from across the state. 

Former Secretary of Agriculture Sonny Perdue has sought the powerful position, despite having no experience in education.
Sonny Perdue is also the cousin of David Perdue, who is running against the incumbent governor.
4. In the gubernatorial race, a heated schism within the state Republican party ensues while Stacey Abrams fundraises from the sidelines. 
The leading candidates in the Republican primary, incumbent Gov. Kemp and former Sen. David Perdue, are trading sharp barbs.
Just days ago, the Perdue campaign released an ad featuring the endorsement of former President Donald Trump.
Meanwhile, leading Democratic contender for governor Stacey Abrams announces her campaign has raised a whopping $9.2 million dollars in two months.
Monday on Political Rewind:
University of West Georgia's Dr. Karen Owen and former columnist Jim Galloway join our panel.
Secondary Content
Bottom Content