Section Branding
Header Content
Political Rewind: Fulton DA calls grand jury to investigate Trump; Primary sees focus on crime
Primary Content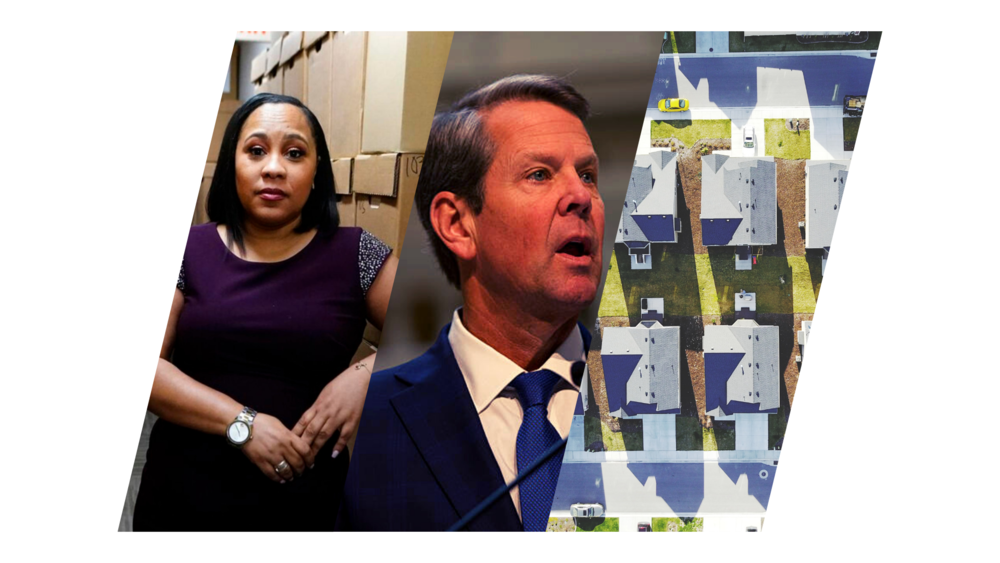 The Panel:
Dr. Andra Gillespie — Professor of political science and director, James Weldon Johnson for the Study of Race and Difference at Emory University
Rene Alegria — CEO, Mundo Hispanico Digital
Patricia Murphy — Politics reporter and columnist, The Atlanta Journal-Constitution
The Breakdown:
1. District attorney in Georgia asks for a special grand jury for Trump election probe.
2. As he seeks reelection, Gov. Brian Kemp pushes constitutional carry, tough-on-crime platform.
As a primary challenge from former Sen. David Perdue looms, Kemp is making action on these issues a top priority.
In his State of the State speech last week, Kemp talked about plans for $3 million for additional trooper school cadets this year as well as $7 million for the Georgia Bureau of Investigation for upgrades to lab equipment and additional personnel to combat a massive court backlog
3. Rethinking the suburban women electorate in Georgia.
The Atlanta suburbs skew more diverse, with higher percentages of Democratic support.
Shifts in suburban demographics over the past decade dramatically changed Georgia politics, as suburban congressional districts became more likely to support Democratic candidates.
4. Buckhead cityhood movement draws attention from new Atlanta mayor and state officials.
Atlanta Mayor Andre Dickens announced last week plans for a new police precinct in Buckhead to calm residents concerned with crime.
A bill to allow Buckhead residents to vote to secede from Atlanta hit a setback when the legislation was assigned to a committee in the General Assembly unlikely to support it.
Monday on Political Rewind:
Guest host Donna Lowry on the latest from the 2022 General Assembly legislative session. 
Secondary Content
Bottom Content