Section Branding
Header Content
New EPA action could mean big changes for Georgia coal ash storage
Primary Content
The Environmental Protection Agency is taking a stronger role in keeping coal ash, the toxic material left over from burning coal to make electricity, away from groundwater.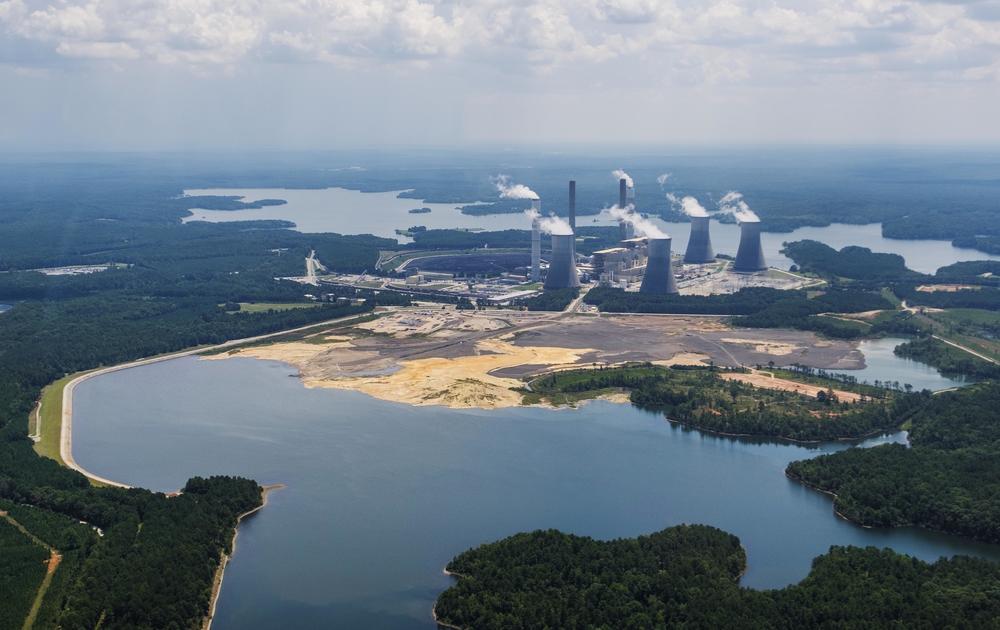 The federal Environmental Protection Agency is taking a new, stronger role in keeping coal ash, the toxic material left over from burning coal to make electricity, away from groundwater.  That includes a promised federal framework for coal ash pond closure. 
The actions described in a press release issued Tuesday follow years in which three states, including Georgia, had been left in charge of enforcing federal coal ash rules and in which the Trump administration had taken an otherwise hands-off approach to regulating the material.
"Some utilities like Georgia Power and some state agencies like Georgia EPD have tried to avoid, ignore, distort, contradict the plain language of the rule," said Frank Holleman, senior attorney with the Southern Environmental Law Center. 
"Today, [the] EPA is saying 'No, the rule means what it actually says.'"
The EPA rule is seemingly simple: Coal ash cannot be left in contact with groundwater. What has been missing is enforcement.
Now the EPA has doubled down on the rule. In a first step, the agency said it has written letters to a handful of utilities advising them that their requests for ash pond closure time extensions will be denied or that their ponds are out of water safety compliance. 
"The proposed determinations restate EPA's consistently held position that surface impoundments or landfills cannot be closed with coal ash in contact with groundwater," read the release.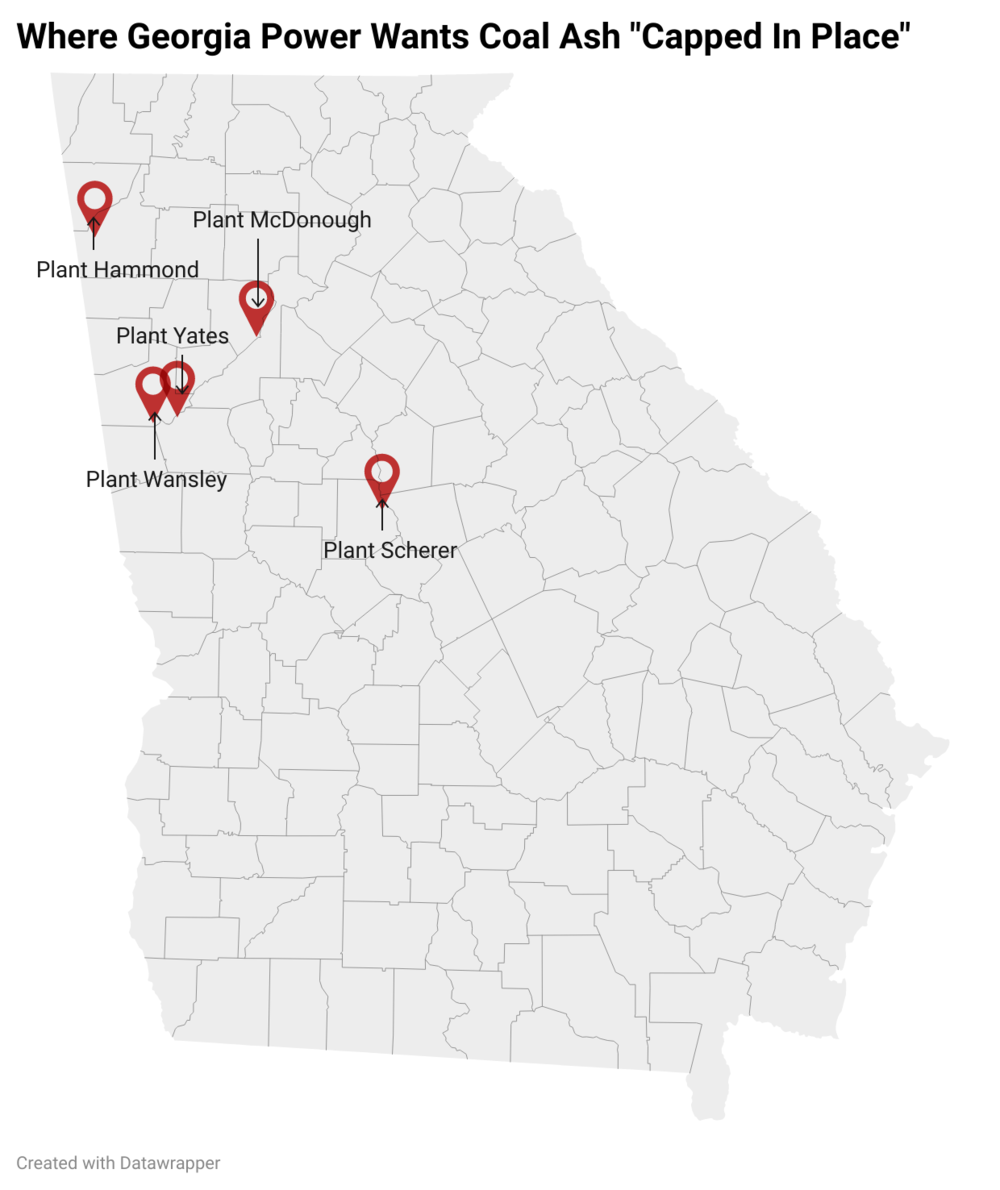 While no letters were written from the EPA to power plants in Georgia, the Southern Company and Georgia Power had gotten pretty far down the permitting road with state regulators to ensure so-called "cap in place" unlined coal ash storage at five plants: Plant Hammond near Rome; Plant McDonough near Smyrna; Plant Wansley near Carrollton; Plant Scherer near Juliette and Plant Yates near Newnan. 
The Plant Hammond permit is furthest along. Georgia EPD has published a draft permit which would allow unlined storage at Hammond near the Coosa River. Frank Holleman of the SELC sees no wiggle room for that permit now.  
"It must be revised," Holleman said. "It's that simple. And that means Georgia Power is not going to be able to get permits from Georgia EPD for any of the remaining sites in Georgia."
He may be right. As the EPA pushes out its rules for coal ash storage, states such as Georgia will be asked to measure any "cap in place" permits they are considering against those rules.
That's already happening. In a letter dated Jan. 11 from the EPA to EPD director Richard Dunn, the EPA told EPD to take a second look at proposed coal ash permits in light of the new actions. The two agencies will discuss the findings later this month.
As for Georgia Power, in an emailed statement, the utility said it was still evaluating what that will mean for its ash pond storage plans. 
No unlined storage would mean adding another 50 million tons of coal ash to the tally Georgia Power already had planned in excavation of about half of its impoundments. Accordingly, the EPA's stronger hand could add billions of dollars to the price tag of retiring Georgia ash ponds. 
It's unknown how much the additional costs would affect the publicly traded quasi-state monopoly's bottom line. That's because Georgia's Public Service Commission already OKed the passing of existing coal ash cleanup costs to Georgia Power customers.
Secondary Content
Bottom Content