Section Branding
Header Content
Hancock County reaches a grim COVID milestone. 'I feel the pain,' says county coroner
Primary Content
One out of every 100 people in Hancock County, Ga., has been killed by COVID-19.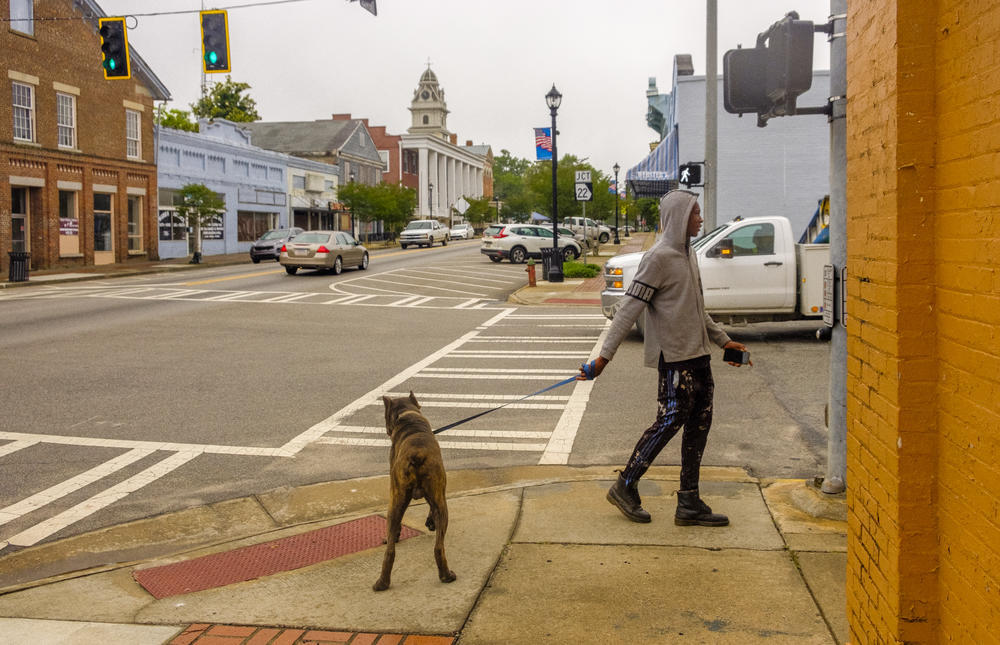 Hancock County, northeast of Milledgeville, has long had more per capita deaths from COVID-19 than any other county in Georgia. But now it has reached a different, grimmer milestone.
One out of every 100 people is how many residents of Hancock County have been killed by COVID. Only two other regions in the country, rural counties in Virginia and Texas, have met that same rate of pandemic death, which is five times that of Fulton County.
Adrick Ingram is a funeral director and the elected coroner in Hancock County, population around 8,600. 
"So I've seen families in shock because someone who was relatively healthy left home feeling ill but not returned," Ingram said. 
That repeated scene is one of the reasons Ingram said he will not run for reelection to his post. 
"I feel the pain, I feel the anguish, the anxiety," Ingram said. 
Hancock County remains vulnerable to the coronavirus because fewer than half of its residents have been fully vaccinated thus far. And, Ingram said, he has seen what he considers careless behavior — skipping mask-wearing, for instance — on the part of those who have been vaccinated. 
"So it's kind of a twofold thing where people understand that death and serious illness is a part of it, but also there's almost a level of feeling of invincibility with the vaccine," Ingram said. "There's a level of comfort and a place where people are not as cautious and taking the precautions that they should take."
Experts say that while vaccination does protect individuals from severe COVID, the new omicron variant is so transmissible that even the vaccinated should take precautions against unwittingly spreading it to others. 
Also, the poverty rate in Hancock County is well over twice the average for Georgia. Major employers include nursing homes and a state prison. Plus, there are only two full-time doctors in the county and a third who rides a rural circuit. 
Those things add up to an environment which was ripe for exploitation by the coronavirus. 
"A lot of the people who have died have suffered from comorbidities that could have been treated better early on, could have been prevented in some instances," Ingram said. 
As we try to claw back from the pandemic, Ingram said, he wants people in power to find ways to make health care accessible to all in Georgia.
Even though he will no longer be one of those elected officials after his current term.
Secondary Content
Bottom Content