Section Branding
Header Content
Political Rewind: Author Ty Seidule reckons with U.S. history and the myth of 'The Lost Cause'
Primary Content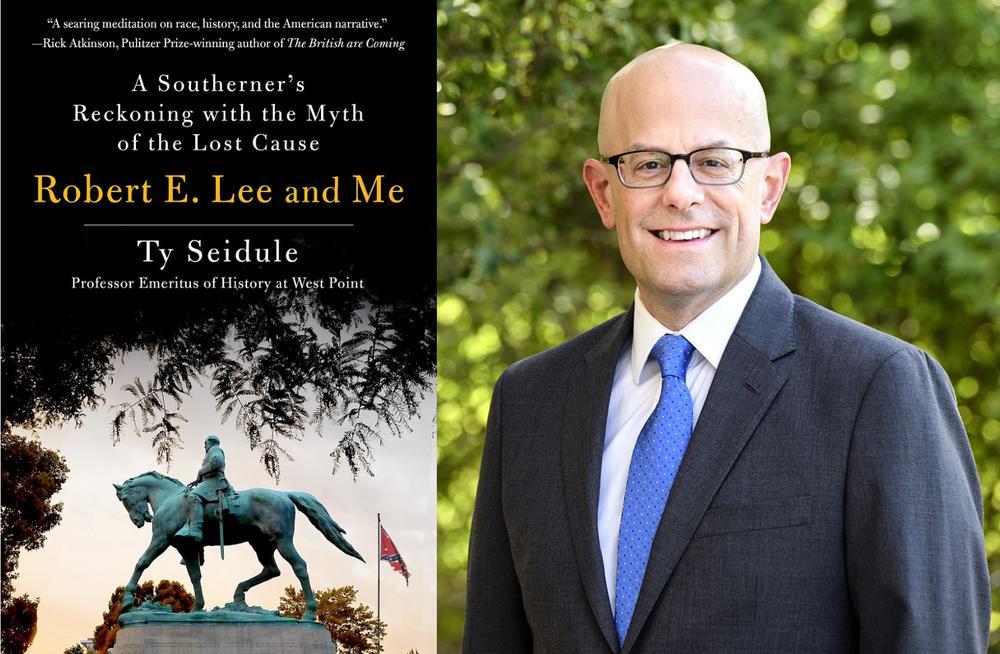 Monday on Political Rewind: We revisit a conversation about U.S. history with author, professor and retired Brig. Gen. Ty Seidule.
It has been more than 150 years since Confederate general Robert E. Lee surrendered to Gen. Ulysses S. Grant in Appomattox, Va., effectively ending the Civil War. But that conflict refuses to rest easily in history. To this day, some argue why the war was fought, while a larger battle rages over how the nation should honor those who led a rebellion against their own country.
As a young boy, West Point professor of history Ty Seidule was taught stories about the glorious lost cause of the South. His childhood hero was Robert E. Lee. During a childhood spent in Alexandria, Va., and Walton County, Ga., Seidule writes, he lived in a bubble, unaware of the dark history of the horrific treatment of Black communities.
He tells the riveting story of his coming to terms with U.S. history in a new book, Robert E. Lee and Me: A Southerner's Reckoning with the Myth of the Lost Cause.
Panelists:
Retired Brig. Gen. Ty Seidule — Chamberlain Fellow and Visiting Professor of History at Hamilton College, author of Robert E. Lee and Me: A Southerner's Reckoning with the Myth of the Lost Cause, Department of Defense representative on Confederate Base Naming Commission
Jim Galloway — Former lead political writer, The Atlanta Journal-Constitution
Secondary Content