Section Branding
Header Content
American Rescue Plan grants $85M to 106 Georgia nonprofits helping students cope with pandemic
Primary Content
Afterschool and summer programs for Georgia students affected by the coronavirus pandemic are expanding thanks to $85 million in federal grant funding. GPB's Ellen Eldridge has more.
So far about $27 million of the state's Building Opportunities in Out-of-School Time, or BOOST, grants have been awarded to 106 Georgia nonprofits that address kids' social and emotional needs outside of school.
The Georgia Statewide Afterschool Network partnered with the Georgia Department of Education to administer $85 million over the next three years for afterschool and summer learning in Georgia. Funding for the BOOST grants program comes from the American Rescue Plan that was signed into law by President Joe Biden in March 2021. 
Georgia stands to get about $4.7 billion overall from the American Rescue Plan.
RELATED: President's COVID-19 Relief Bill Means Millions In Direct Aid To Georgia Cities
"This is a bipartisan issue; it's not Republican or Democrat," Rep. Sharon Cooper (R-Marietta) previously told GPB News. "Colleagues on both sides of the aisle in the legislature know how important it is that we work on these issues and that we find and fund programs that are effective in helping those that are affected by mental illness or substance abuse."
Jackie Cannizzo, the executive director of the C5 Georgia Youth Foundation, said C5 received $140,000 in grant money for 2022. 
"We've been fortunate to be one of the hundred nonprofits in Georgia, the whole state of Georgia to receive the BOOST grant, which came through the Department of Education and the American Rescue Plan," Cannizzo said. 
C5 Georgia is a five-year program that starts at the end of seventh grade. The highly rigorous and competitive selection process is for high-potential students in metro Atlanta.
"Meaning they have a B average or better in school, (and are) motivated to succeed," Cannizzo said. "(They) are definitely motivated to overcome those challenges to achieve personal success, whether that's in life, in the community work and, of course, college."
The goal is to provide evidence-based afterschool and summer enrichment programming that support students in learning skills and concepts and provide whole child supports, thus removing non-academic barriers to learning for students most impacted by the COVID-19 pandemic. 
The purpose of these grants is to:
Expand access to serve more youth, with an emphasis on students and communities most impacted by the pandemic;
Reduce barriers, such as transportation and enrollment costs, to ensure access for all; and/or
Increase programmatic quality and expand or enhance supports and services offered.
Even before the COVID-19 pandemic, Georgians struggled with access to mental health care and substance use disorder treatment.
MORE: Georgia Leaders Share Vision For Transforming Mental Health, Substance Use Care
The state ranks 51st in access to health care, and Lee and Haralson counties are among the top 20 counties nationwide with the highest percentages of their populations reporting frequent suicidal ideation, according to a screening done in 2020 by Mental Health America.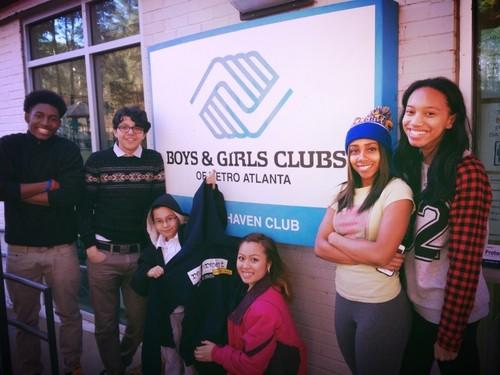 "One alarming statistic is that every seven hours there is one person that dies by suicide in Georgia," MHA of Georgia Executive Director Abdul Henderson said in July. "That is an alarming statistic. And the only way that we can help prevent that is by investing in early intervention and prevention."
That's why the BOOST grants are awarded to organizations focused on middle and high school-aged teenagers, such as the statewide Boys and Girls Club and, in the metro Atlanta area, the C5 Youth Foundation.
"We partner mostly with middle schools in the metro (area) to recommend students to apply for our program," Cannizzo said. "And then other community-based organizations that we partner with (include) Atlanta Food Bank and Trees Atlanta because part of our program is to instill community service and the importance of being a citizen in the community."
Only a smattering of rural Georgia nonprofits are BOOST awardees. Most grants went to metro Atlanta organizations. 
View the complete list of grantees at the Georgia Statewide Afterschool Network.
Secondary Content
Bottom Content