Section Branding
Header Content
Political Rewind: Closing arguments in Brunswick as eyes turn to jury; Lucy McBath eyes 7th District
Primary Content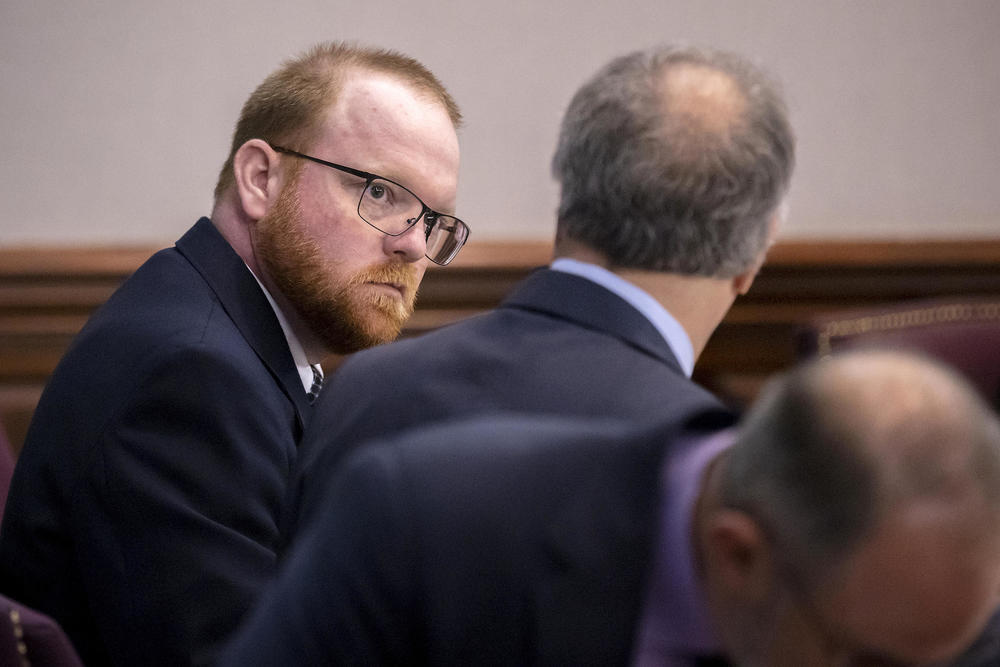 Tuesday on Political Rewind: Questions about what constitutes legal self-defense and proper use of the citizens' arrest law dominated closing arguments in the trial of Gregory and Travis McMichael and William Roddie Bryan — the three white men charged with murder in Ahmaud Arbery's shooting death. Attention is on the jury as it prepares to deliberate on the evidence, but it was one defense lawyer's disparaging description of Arbery's appearance that sparked outrage from his family and many observers.
Emory political science professor Dr. Andra Gillespie said the description of Arbery ties into a larger theme seen throughout the trial. 
"It reinforces this idea that Ahmaud Arbery stood out because people were uncomfortable with the fact that he was a Black man running through this neighborhood," Gillespie said. "And that is the reason why he was targeted in this case in the way that other people aren't. And that's not Arbery's problem. That is the defendant's problem in this particular case. It is our problem as a society that we should be able to allow Black people to go take a jog through a white neighborhood without having to worry about their lives being endangered."
Meanwhile, the new Republican-drawn Georgia congressional map sets up a battle between Democratic incumbent U.S. Reps. Carolyn Bordeaux and Lucy McBath. With little chance to win in the newly drawn 6th District, McBath announced she is planning to run for Bordeaux's 7th District congressional seat.
Also, a new poll of the Atlanta mayoral runoff sees Andre Dickens with a slight edge ahead of Felicia Moore in the contest.
Panelists:
Tamar Hallerman — Senior reporter, The Atlanta Journal-Constitution
Dr. Andra Gillespie —  Professor of political science and director, James Weldon Johnson Institute for the Study of Race and Difference, Emory University
Rene Alegria — CEO, Mundo Hispanico Digital
Thomas Wheatley — Axios Atlanta
Secondary Content