Section Branding
Header Content
Political Rewind: Herschel Walker shrugs off allegations; does Joe Biden appeal to critical voters?
Primary Content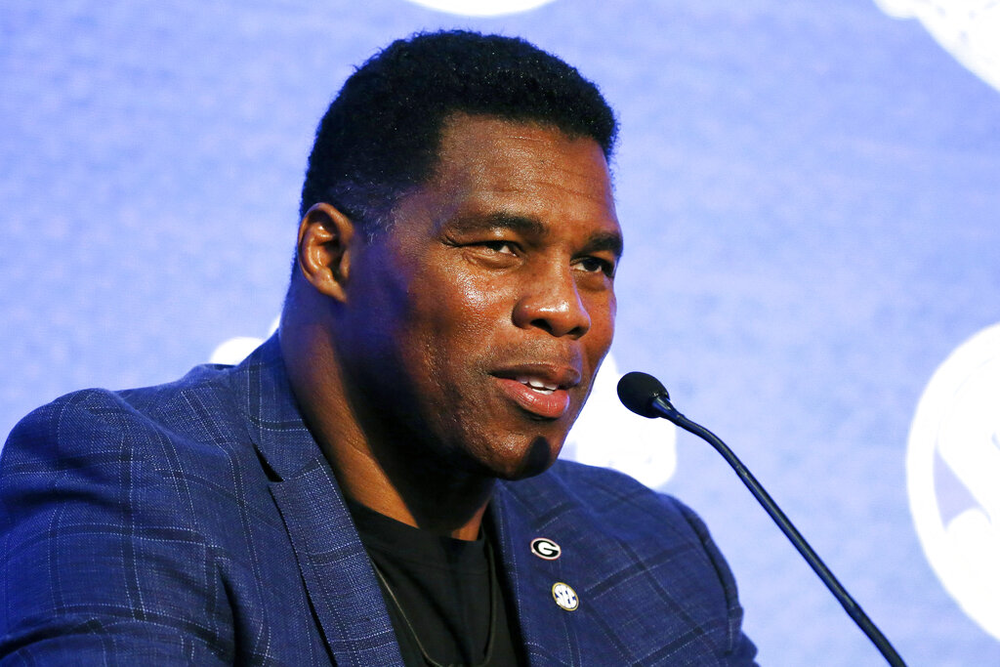 Tuesday on Political Rewind: Republican Senate candidate Herschel Walker responded to allegations of domestic violence during an interview with a conservative radio host this week — sort of. Walker shrugged off the allegations and insisted questions from journalists about his past were illegitimate. 
Multiple women have alleged Walker violently threatened them. His former wife obtained a protective order from a judge against him in 2005 after she said he threatened to shoot her in the head. In 2012, a former girlfriend of Walker's filed a police report alleging a similar threat.
Meanwhile, as President Joe Biden's approval numbers continue to spiral downward, we looked at whether Democrats have any chance of winning back white working-class voters in upcoming elections.
In other news, legal analysts for Brooking Institute concluded former President Donald Trump faces legal jeopardy and could be prosecuted in Fulton County for working to persuade state officials to overturn the results of Georgia's 2020 presidential election. Their analysis finds Trump might see further legal exposure following remarks he made at a rally in Perry last month.
Plus, GPB News reporter Riley Bunch joined us to discuss her recent story on violence and harassment faced by health care workers across Georgia.
Panelists:
Riley Bunch — Public policy reporter, GPB News
Tamar Hallerman — Senior reporter, The Atlanta Journal-Constitution
Dr. Alan Abramowitz — Emeritus professor of political science, Emory University
Secondary Content
Bottom Content