Section Branding
Header Content
Political Rewind: Story Of John Lewis Illustrated In Pages Of New Graphic Novel
Primary Content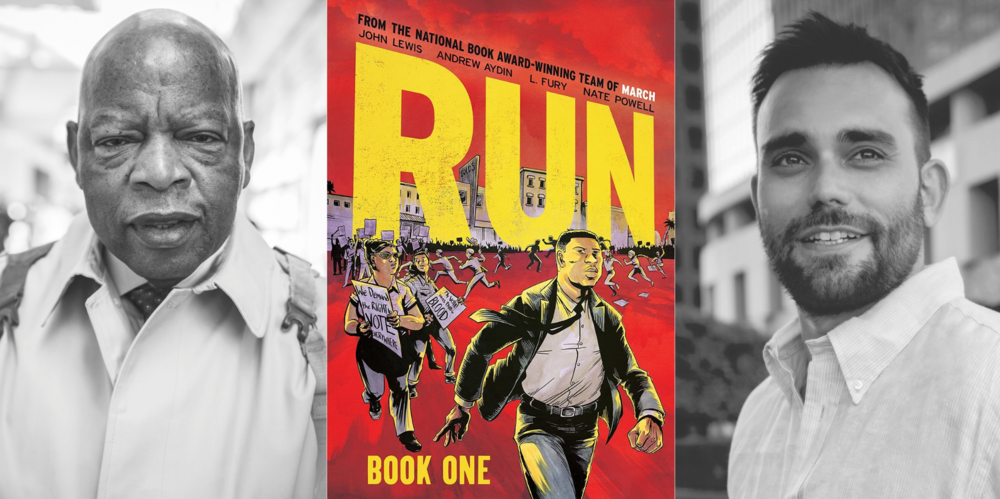 Monday on Political Rewind: A year has passed since the death of civil rights icon John Lewis. Now, the story of the late Georgia congressman's life, activism and political career continues in a new series of graphic novels.
Run is a sequel to 2013's March, a captivating illustration of Lewis's early days in the civil rights movement.
Run was co-authored by Lewis before his death and tells the story of the events after the signing of the Voting Rights Act, and how Lewis persevered through gut-wrenching setbacks. Andrew Aydin, former congressional aide to Lewis, co-authored the series with Lewis. Aydin joined us on today's show.
The three volumes of March were national best-sellers, and remains the only comic book to receive a National Book Award.
Panelists:
Andrew Aydin — Former congressional aide to Rep. John Lewis and co-author, March and Run
Jim Galloway — Former political columnist, The Atlanta Journal-Constitution 
Secondary Content