Section Branding
Header Content
'Mandates Work': Emory Doctors Encourage People To Get Vaccinated Against COVID-19
Primary Content
Doctors with Emory University School of Medicine say booster vaccines against COVID-19 may be recommended for more Georgians now that the Pfizer vaccine has full approval from the U.S. Food and Drug Administration. GPB's Ellen Eldridge reports.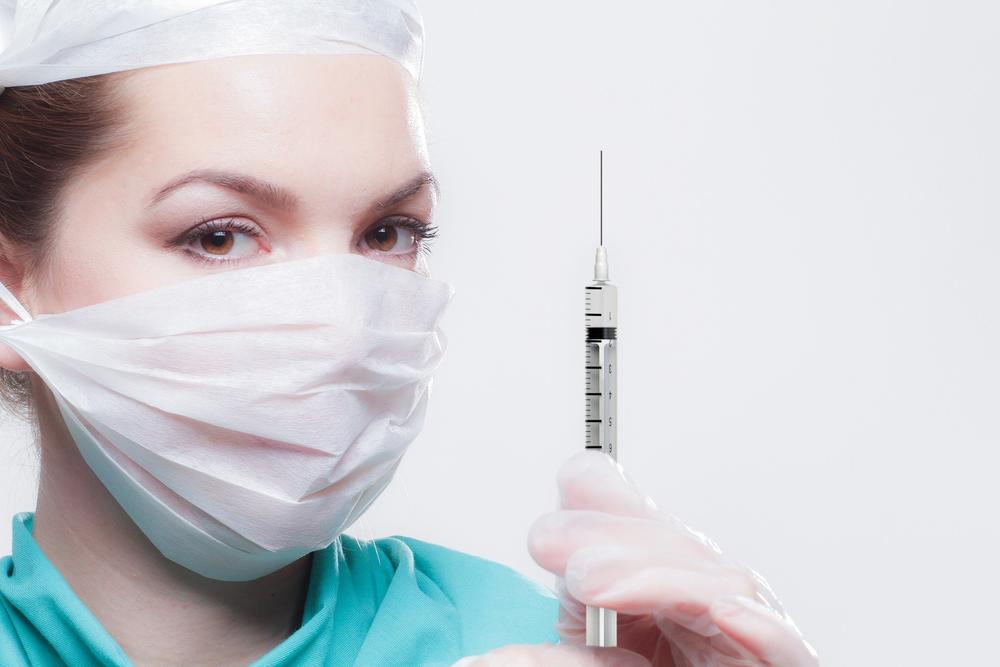 Plenty of evidence exists supporting vaccination mandates in schools, workplaces and health care settings, doctors with Emory University School of Medicine said this week after full approval came from the U.S. Food and Drug Administration for Pfizer-BioNTech's COVID-19 vaccine.  
Dr. Aneesh Mehta, an infectious disease expert with Emory University School of Medicine, said he and other health care leaders are hoping the news leads more people to get vaccinated, which not only protect themselves but also their communities.
He even mentioned vaccine mandates across the state throughout history.
"The vaccine mandates have worked in the past, and we know that they're working to protect our health care facilities," Mehta said. "And, most importantly, whichever reason people choose to get the vaccine, it will help us open up our economy. It will help keep our kids in school and help us on this."
The Piedmont Healthcare system announced last month that all doctors, hospital leaders and new employees are required to get vaccinated against COVID-19 by Sept. 1, and Trinity Health will require COVID-19 vaccination of all employees at its three Georgia hospitals.
All Delta employees who have been hospitalized with COVID were not fully vaccinated." — Delta Air Lines CEO Ed Bastian
Workers at the three facilities — St. Mary's Hospital in Athens, St. Mary's Good Samaritan in Greensboro and St. Mary's Sacred Heart Hospital in Lavonia — will face the mandate to get COVID-19 shots, GPB News previously reported. The requirement also applies to St. Mary's medical staff offices and outpatient facilities.
Now that Pfizer's COVID-19 vaccine is approved under full use — as opposed to emergency use authorization — Emory infectious disease expert Dr. Colleen Kelley hopes people understand that the shots are tested and safe.
"The vaccine has undergone rigorous approval and it has been vetted completely," Kelley said. "It now meets the highest criteria of full FDA approval. In addition, many places have said that that's what they were waiting for, for their vaccine mandates. So, I think we will be seeing a lot more vaccine mandates roll out across the country."
Gov. Brian Kemp has said repeatedly that Georgia will not close down, mandate masks or require COVID-19 vaccination to visit public places.
He has the tweet pinned to the top of his official Twitter account.
But private companies, such as Delta Air Lines, are now mandating vaccination for employees. Those who do not agree, and are enrolled in the company's health care plan, will be subject to a $200 monthly surcharge, CEO Ed Bastian said Wednesday in a statement.
"The average hospital stay for COVID-19 has cost Delta $50,000 per person," Bastian said. "This surcharge will be necessary to address the financial risk the decision to not vaccinate is creating for our company. In recent weeks since the rise of the B.1.617.2 (delta variant), all Delta employees who have been hospitalized with COVID were not fully vaccinated."
MORE:
Even before the FDA announced its full approval of Pfizer's vaccine, the FDA amended the emergency use authorizations to allow a third dose of the mRNA COVID-19 vaccines — Pfizer and Moderna brands — for people with weakened immune systems. Specifically, that cohort includes solid organ transplant recipients or those who are diagnosed with conditions that are considered to have an equivalent level of immunocompromise.
The CDC estimates that population to be less than 3% of adults.
An Emory health care event recently allowed for more than 1,000 COVID-19 vaccinations of cancer patients, transplant patients and other immunocompromised patients in the metro Atlanta area, Mehta said.
Starting Sept. 20, a third shot will be available for the general population, but may not be annual, Kelley said. 
"I don't think anyone expects that this will be a yearly booster shot like we see for influenza," she said. "I think that the anticipation is that this third shot would provide, hopefully, additional protection that would be of long duration."
Booster shots should be given at least eight months after the second dose of the Pfizer and Moderna vaccines. Guidance has not been announced for the Johnson and Johnson shot, but a Wednesday report from the company said a second dose gives a strong boost, according to a story by The New York Times.
Secondary Content
Bottom Content