Section Branding
Header Content
Political Rewind: Party Feud Over High Stakes Federal Budget Features Ga. Democrat Among Holdouts
Primary Content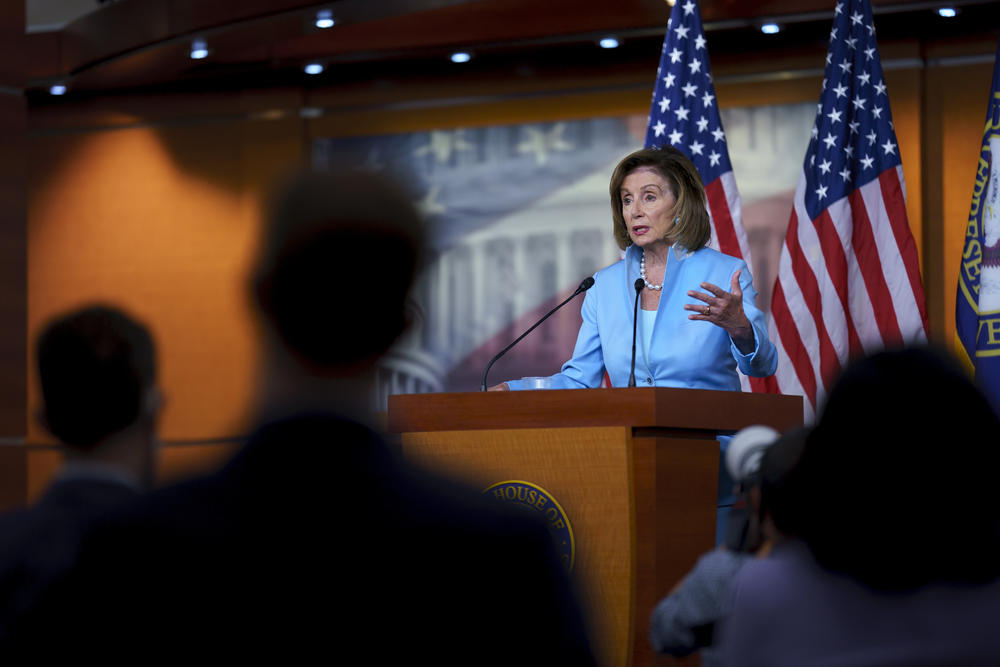 Tuesday on Political Rewind: Georgia 7th District U.S. Rep. Carolyn Bordeaux is among a group of moderate Democrats under fire for their resistance to supporting President Biden's $3.5 trillion budget proposal until the U.S. House passes a bipartisan infrastructure bill. The Democrats, including House Speaker Nancy Pelosi and lawmakers in the progressive wing of the party, are criticizing the move from the holdouts.
Reporting from the U.S. Capitol suggests Speaker Pelosi is optimistic today about a possible deal on the consequential legislation.
Meanwhile, the Food and Drug Administration gave final approval yesterday for Pfizer's COVID-19 vaccine. How might it change the landscape for fighting the virus? Will Gov. Brian Kemp push harder to encourage Georgians to take the shots? Will businesses mandate vaccines for employees?
Panelists:
Tamar Hallerman — Senior reporter, The Atlanta Journal-Constitution
Claire Sanders — Senior lecturer of political science and public administration at Georgia College State University
Rep. Scott Holcomb — State Representative (D-Atlanta)
Leo Smith — GOP strategist and president, Engaged Futures Group
Secondary Content