Section Branding
Header Content
'We Can't Allow Them To Win': U.S. Rep. Hank Johnson Talks His Arrest While Protesting In D.C.
Primary Content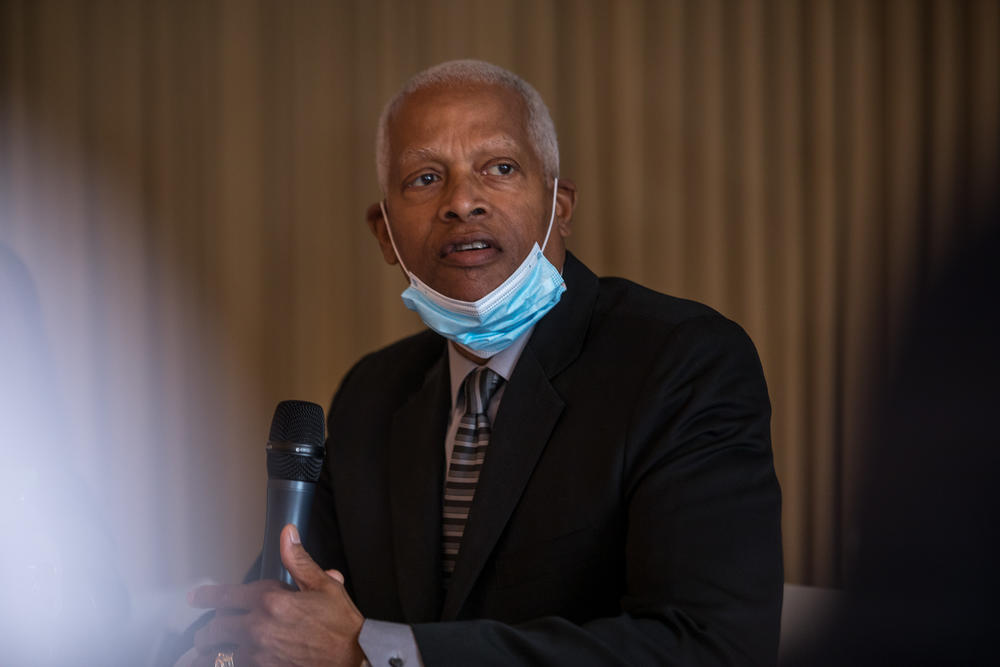 U.S. Rep. Hank Johnson said he was prepared for the possibility of being arrested when he joined a protest in Washington, D.C., last month.
The Atlanta Democrat and several voting rights activists were taken into custody outside the Hart Senate Office Building. 
The group, all Black and male, were protesting the Senate's inaction to pass sweeping voting rights legislation to combat new restrictive state laws.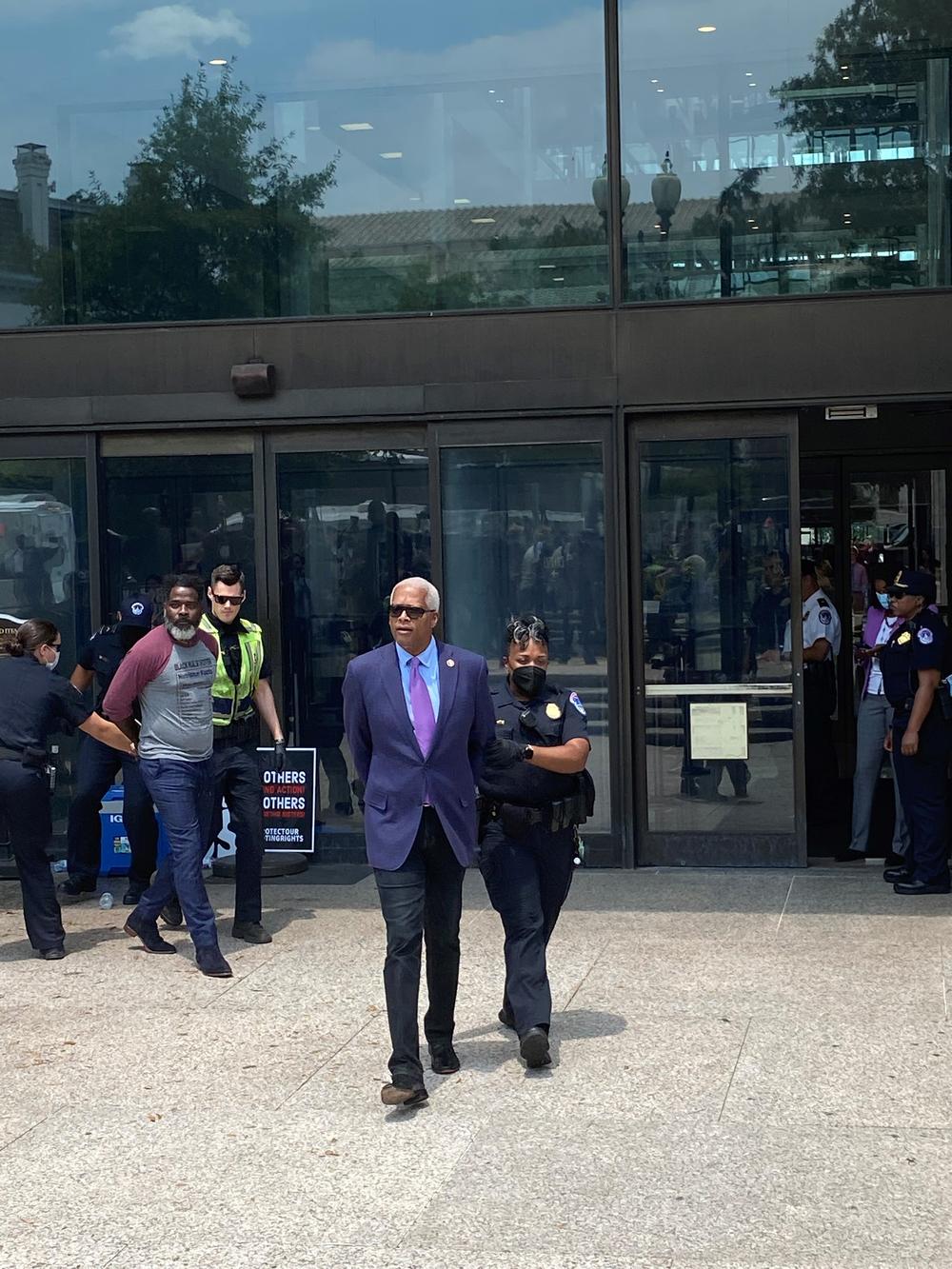 During a visit to Norcross on Monday, Johnson spoke with GPB News about the experience and the need to pass voting rights legislation and filibuster reform.
Since the 2020 election, Democrats have accused Republicans — including those in Georgia — of using the same false allegations of voter fraud that sparked a deadly attack on the U.S. Capitol to justify stricter voting laws at the state level.
"This is really a fight for our democracy," Johnson said. "And it's the same forces that we're fighting who came to the Capitol and created an insurrection on Jan. 6. Those same forces are the ones behind the push to limit our votes and we can't allow them to win."
Georgia has found itself in the center of national debate over voting rights after Republican state legislators passed sweeping voting changes that voting rights advocates say hamper access to the ballot box, especially for Black voters.
Johnson was not the first lawmaker in D.C. to be arrested recently rallying for federal voting rights legislation. U.S. Rep. Joyce Beatty (D-Ohio), the chair of the Congressional Black Caucus, and Rep. Sheila Jackson Lee (D-Tex.) were also arrested last month.
Among the nine people arrested with Johnson were two Georgia activists: Francys Johnson, former head of the Georgia NAACP, and civil rights attorney Mawuli Davis.
Johnson invoked the late congressman John Lewis, who was arrested many times.
"At the time, it was the right to vote and civil rights for Black people," he said of what Lewis was arrested for fighting for. "It's ironic that today, 60 years later, we're still fighting those same battles."
The House Ethics Committee announced it would not launch an investigation into the Georgia lawmaker's arrest and decided to take no action against him.
The committees report details that Johnson was released after he paid a $50 fine and any pending legal proceedings are expected to be resolved.
Johnson told GPB News that "time is running out" to pass federal voting rights legislation.
"We will end up in an election year next year, and we won't expect very much to get done," he said. "So if we're going to do legislation and reform to protect the right to vote, we must do it now."
Secondary Content
Bottom Content