Section Branding
Header Content
Political Rewind: Clint Smith's Journey Into The History And Narratives Of Slavery In The U.S.
Primary Content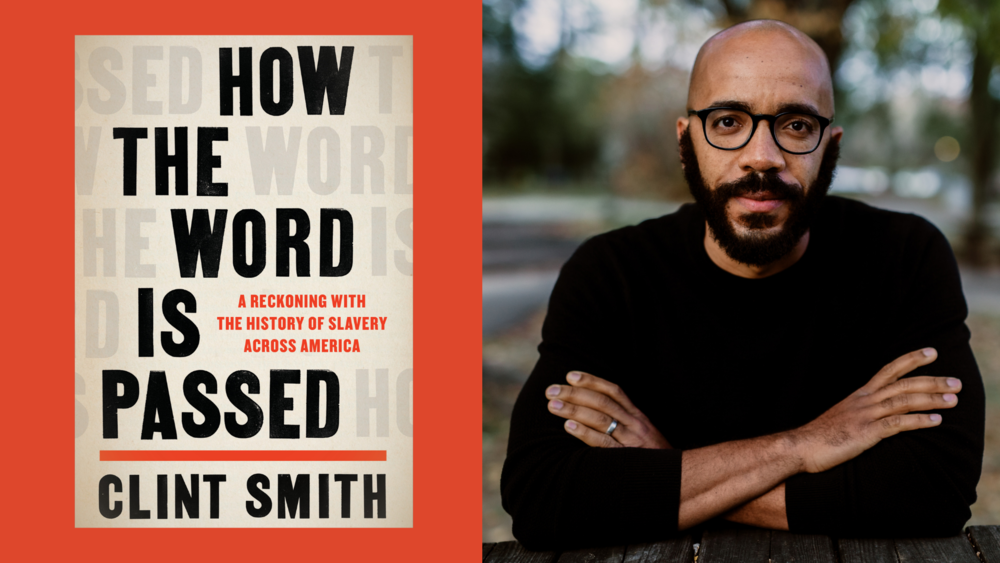 Friday on Political Rewind: How do we come to terms with the battle over a national understanding of our country's history?
In author Clint Smith's new book, How the Word Is Passed: A Reckoning With the History of Slavery Across America, he travels to locations across the country and talks to people on sites that memorialize — or distort — their link to the legacy of slavery. Throughout his tour of monuments and landmarks, he offers an intergenerational story of how slavery has been central in shaping our nation's collective history, and the way we view our own identities.
"The thing about symbols and iconography and names is that they're not just symbols," Smith said. "They are reflective of the stories that people tell, and those stories shape the narratives that communities carry. And those narratives shape public policy and public policy shapes the material conditions of people's lives."
Smith takes us to Juneteenth celebrations in Galveston, Texas, the old Manhattan slave port of New York City and Confederate army graveyards in Virginia.
Sometimes moving, other times deeply troubling, How The Word Is Passed is a critical look at the way America remembers its history and the role our memories play in shaping our present and our future.
Patricia Murphy, columnist for The Atlanta Journal-Constitution, guest hosts.
Panelists:
Clint Smith – Staff writer at The Atlantic and author, How the Word Is Passed: A Reckoning With the History of Slavery Across America
Dr. Andra Gillespie – Professor of political science and director of the James Weldon Johnson Institute for the Study of Race and Difference at Emory University
Secondary Content