Section Branding
Header Content
'I Lost My Best Friend': Georgia Deputy's Son, 5, Dies From COVID-19
Primary Content
COVID-19 cases are rising in Georgia as well as hospitalizations, especially in areas with low vaccination rates. GPB's Ellen Eldridge reports.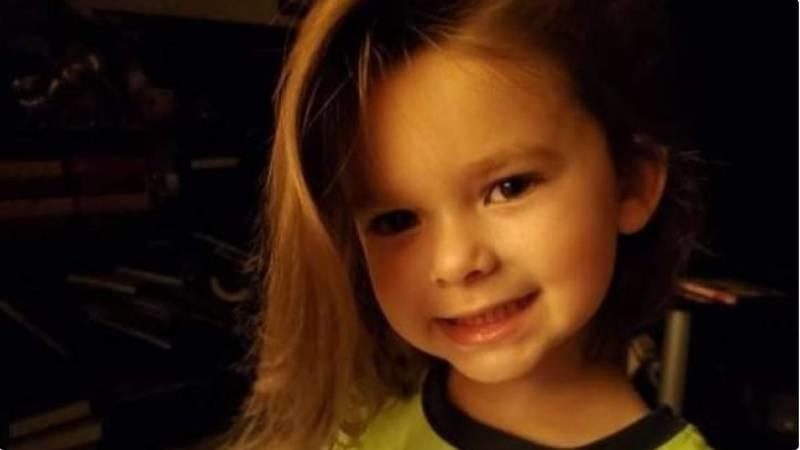 Lt. Wes Gibson with the Whitfield County Sheriff's Office is in mourning after the death of his son due to COVID-19, according to a public GoFundMe page.
The entire family contracted the virus, family members told WSB-TV, but only 5-year-old Wyatt Gibson developed complications that included a stroke.
"I have lost my best friend," the deputy posted on Facebook with pictures of him and his son.
Common neurological symptoms of infection include delirium, confusion, headache, and loss of sense of smell and taste, but, in rare cases, COVID-19 can cause stroke and epilepsy.
Children under the age of 12 are not eligible for any of the available COVID-19 vaccines.
MORE:
The good news is that all children are expected to be eligible to get vaccinated with an mRNA vaccine from Pfizer or Moderna by early 2022.
Emory's School of Medicine is currently working with Children's Healthcare of Atlanta to test Moderna's efficacy in the 6-months to 11-year-old age group, and, in March, Pfizer began testing immune response and safety for the same age group. 
Increasing virus cases
Dr. Carlos del Rio, executive associate dean of the Emory University School of Medicine at Grady Health System, said the pandemic is not over.
"More people have died in the first six months of 2021 than in the entire year of 2020," del Rio said Monday.
In the past two weeks, del Rio noted a 140% increase in coronavirus cases and about a 30% increase in hospitalizations and deaths.
"We were down to about 100 deaths per day, and now we're closer to 300 deaths per day," he said.
Part of the problem is the delta variant, which is about 225% more transmissible than the original SARS-CoV-2 strains.
One recent (but not yet peer-reviewed) study from China found that people who are infected with the delta variant have — on average — about 1,000 times more copies of the virus in their respiratory tracts than those infected with the original strain, and are infectious earlier in the course of their illness, NPR reported.
'Pandemic of the unvaccinated'
The Centers for Disease Control and Prevention reported Friday that new cases are up by nearly 70% in just a week. Hospitalizations are up by nearly 36%.
"This is becoming a pandemic of the unvaccinated," CDC Director Dr. Rochelle Walensky said at a briefing Friday. "If you remain unvaccinated, you are at risk."
The northwest corner of Georgia falls short of the 70% vaccinated threshold recommended by health experts, with Whitfield County at 36% and neighboring Gordon County, where the Gibson family lives, having about 31% of residents vaccinated.
"No matter where you look at in the country, in the state, in the world, the rise in cases is strongly correlated with low vaccination rates," del Rio said.
Vaccines work
The available COVID-19 vaccines are 90-plus% effective at preventing hospitalizations and death, del Rio said, and Pfizer, Moderna and Johnson & Johnson brand inoculations are about 70 to 80% effective at preventing infection.  
"I'm fully vaccinated, and yet when I go to the grocery store, I also wear a mask because my concern is that there are many people that are not wearing a mask, who also are not vaccinated," del Rio said. "And I'm not interested in getting infected; I'm not interested in getting symptomatic disease."
Breakthrough infections are rare, del Rio said, and those who are vaccinated should not need a booster shot.
"If you're vaccinated, you should not worry about the delta variants," he said. "If you're not vaccinated, you are really in trouble because (it's) likely that you will get infected."
Secondary Content
Bottom Content