Section Branding
Header Content
Political Rewind: State Election Law Changes In Georgia, Texas Draw Strong Pushback Nationwide
Primary Content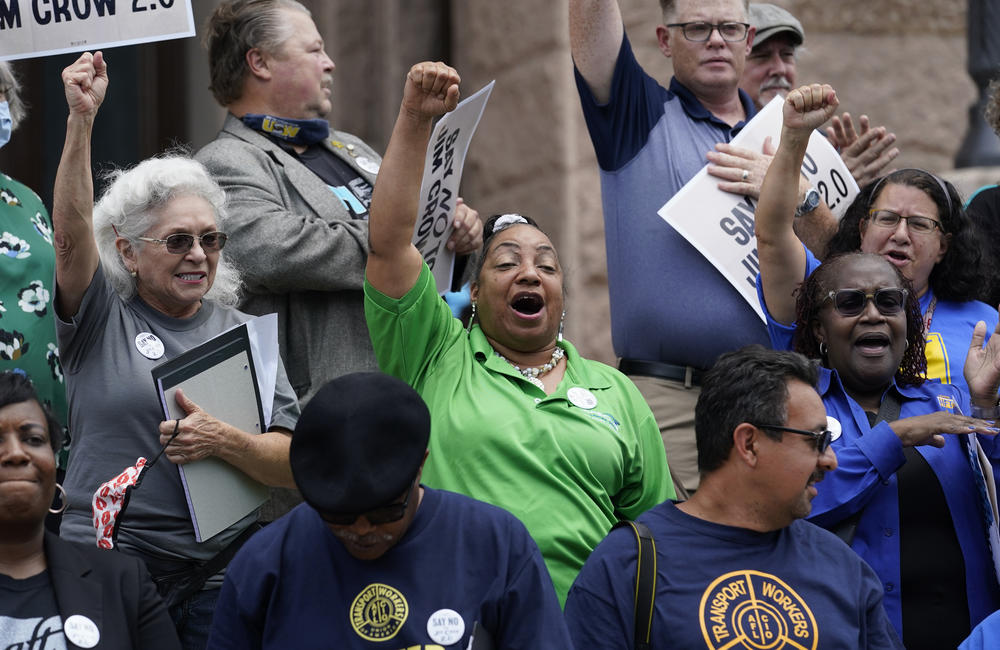 Wednesday on Political Rewind: In a fiery speech, President Joe Biden reasserted his contention that Republican-backed election bills passed in Georgia and other states amounted to "Jim Crow 2.0."
He described the fight against the laws as the most significant test of American democracy since the Civil War. But some Democrats are frustrated that Biden continues to oppose ending the Senate filibuster, which Republicans have used to block a new federal voting rights act.
Meanwhile, Texas Democratic legislators have blocked the GOP effort to pass a controversial election bill by fleeing to Washington and denying state House leaders the ability to pass legislation.
Plus, what appears to be an error in how a handful of Fulton County ballots were counted last fall is giving conspiracy-minded supporters of Donald Trump fuel for their insistence that the former president lost Georgia through fraud.
Also: A new report from the Brookings Institute sheds light on consequential demographic changes happening across America.
Panelists:
Dr. Alan Abramowitz — Professor of Political Science, Emory University
Margaret Coker — Editor-in-Chief, The Current
Greg Bluestein — Politics Reporter, The Atlanta Journal-Constitution
Secondary Content