Section Branding
Header Content
Political Rewind: With Upcoming Elections, The Politics Of Baseball, Ballots and Police Budgets
Primary Content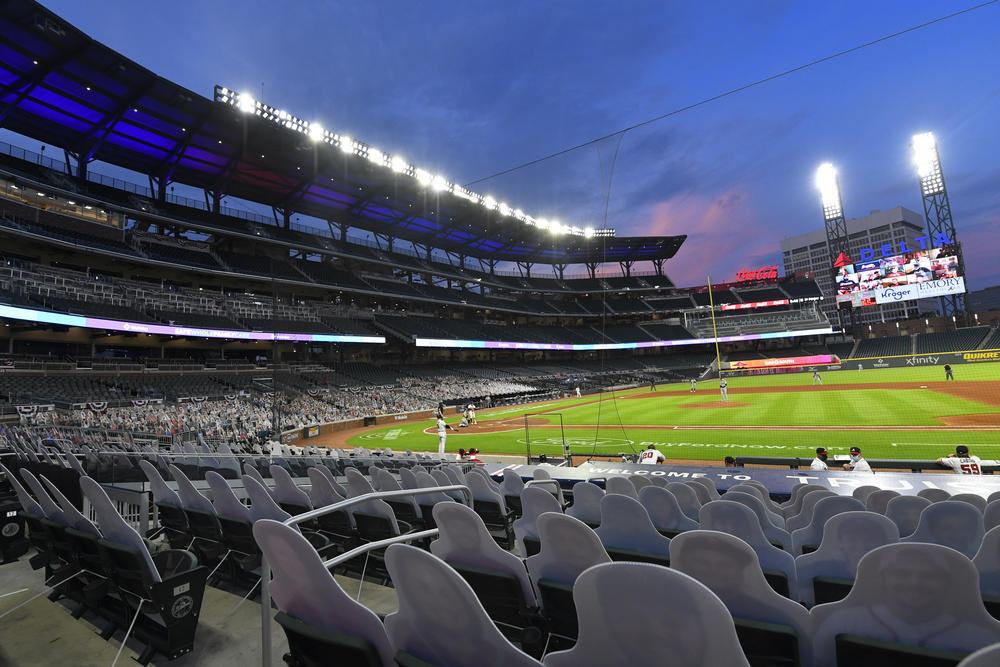 Tuesday on Political Rewind: The first pitch in Major League Baseball's All-Star Game is set to be thrown in Denver tonight, and not in Cobb County as originally planned. Republicans have launched a blistering campaign blaming Democrats for the relocation.
MLB moved the game in response to the state's new election law, which league officials insist discriminates against minority voters. Gov. Brian Kemp is showcasing the move in his kickoff for reelection, calling it a damaging example of "cancel culture."
Meanwhile, research by the Atlanta Journal-Constitution and GPB News suggests that the limited availability of ballot drop boxes written into the new law may have a disproportionate impact on likely Democratic voters.
Data reveals that in the 2020 election, far more absentee voters in metro Atlanta used drop boxes than in rural communities across the state. We discussed the in-depth project with GPB reporter Stephen Fowler.
Panelists:
Tamar Hallerman – Senior Reporter, The Atlanta Journal-Constitution
Stephen Fowler – Politics Reporter, The Atlanta Journal-Constitution
Mayor Deana Holiday Ingraham – Mayor of East Point
Leo Smith – GOP Strategist and President, Engaged Futures Group
Secondary Content
Bottom Content