Section Branding
Header Content
Political Rewind: Vaccines, Variants And Varying Inoculation Rates In Pandemic's Second Summer
Primary Content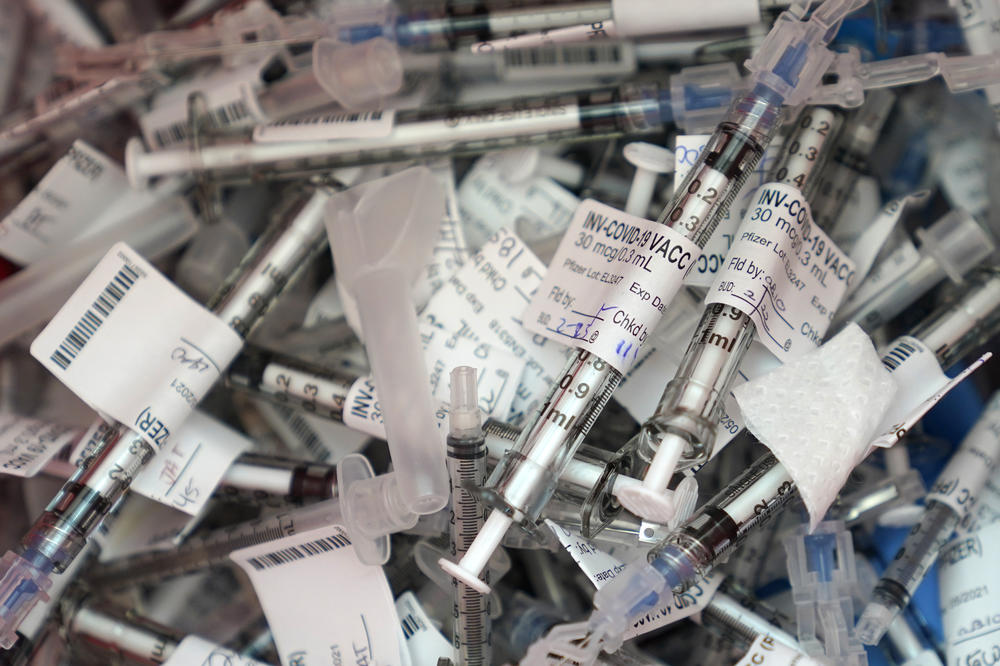 Thursday on Political Rewind: First Lady Jill Biden is in Savannah today. Her visit is designed to encourage younger Georgians to become vaccinated against COVID-19. The Georgia Department of Public Health reports that only 6% of those between ages 12 and 15 have been fully vaccinated, even as the new school year approaches at the end of the summer break.
Compared to other states, overall rates of immunization remain low in Georgia. Only 39% of residents are fully vaccinated, according to health department data. Low vaccination rates continue to be a concern as epidemiologists consider how best to contain the virus. 
"This is really a pandemic of unvaccinated people," journalist Keren Landmen said. "The more spread we have among unvaccinated people — it's not just that there are consequences for [the unvaccinated], but there are also consequences for the virus. It gets more fit and more able to evade the defenses that vaccinated people have."
Overall, the pandemic's grip on the state has loosened. New cases and hospitalizations have fallen to new lows, and deaths from the virus have become far more rare. As a result, Gov. Brian Kemp lifted the restrictions he had imposed more than a year ago.
But because Georgia remains in the lower tier of states for putting shots in arms, especially in rural areas, how should public health officials respond to this latest stage of the pandemic? And what are best practices for the public as current rates of infection, and vaccination, remain low?
Panelists:
Dr. Carlos del Rio — Executive Associate Dean, Emory School of Medicine and Grady Health System
Dr. Keren Landmen — Epidemiologist, Health Journalist
Andy Miller — Editor, Georgia Health News
Kevin Riley — Editor, The Atlanta Journal-Constitution
Secondary Content