Section Branding
Header Content
State Tangles With Feds In Medicaid Showdown
Primary Content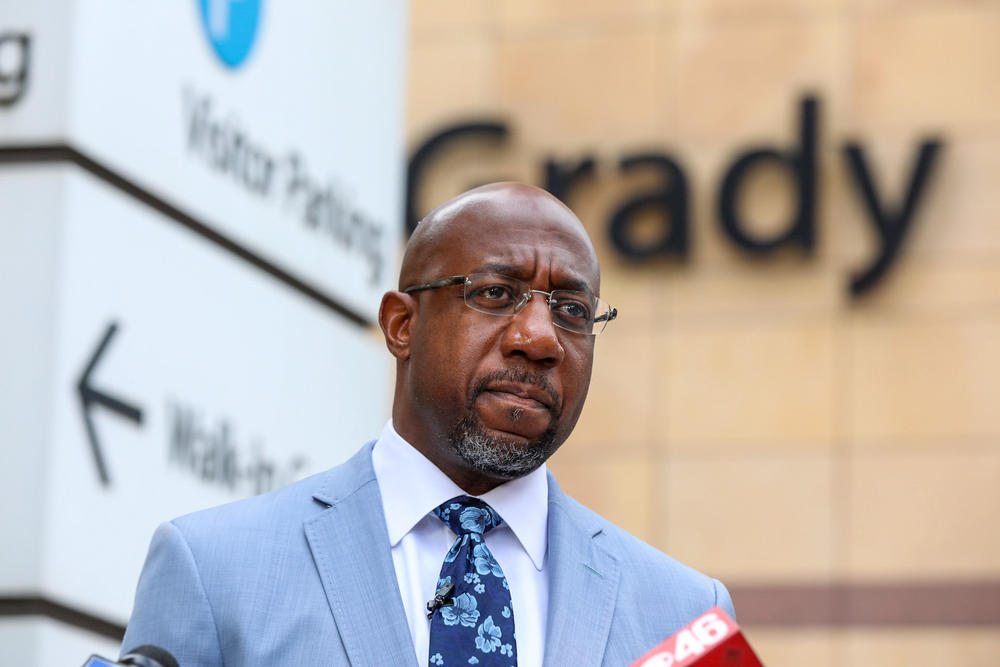 Democratic federal lawmakers have pledged to create a workaround for Medicaid expansion in Georgia while Gov. Brian Kemp's limited expansion is stalled.
But the back and forth has left Georgians without coverage during the pandemic.
Despite new financial incentives offered by the Biden administration, Georgia remains among 12 states that have refused to expand the Medicaid program under the Affordable Care Act to provide coverage for low-income residents.
Kemp and the Republican-held state legislature continue to push back against full Medicaid expansion, which would provide health coverage to more than 400,000 poor Georgians.
Those stuck in the gap are adults without children who make a little under $13,000 per year. In states that have expanded Medicaid, those people could qualify for coverage under the insurance program.
But in the Peach State, they are ineligible but still cannot afford subsidized private coverage.
Georgia's Republican governor submitted his own plan for partial expansion, which gained approval under the Trump administration but has since stalled. The plan, which outlines adults seeking coverage must meet work or other activity requirements, was labeled as unreasonable by the Biden administration.
Georgia's Department of Community Health Commissioner Frank Berry asked for a delay in the implementation of Kemp's plan until at least Aug. 1 — although originally scheduled to take effect July 1.
The $76 million program would provide health coverage for about 50,000 more Georgians if they satisfy the work or activity requirement. Kemp's office did not respond to request for comment.
Pushback against Kemp's proposal was expected after Democrats clinched the majority after the 2020 election. The state's two newest U.S. senators have pledged to lead an effort in Congress to create an alternative route for states, including Georgia, that have refused to expand.
"Our state officials so far have decided to leave billions of dollars on the table, to leave hundreds of thousands of Georgians in the Medicaid gap," Warnock said on Tuesday outside of Grady Memorial Hospital. "We can cover everybody right now, when instead the politicians are playing games with the people's taxpaying money."
But it is unclear what the program will look like. Warnock did not offer details on the proposal, but said he'd soon be introducing legislation to tack onto the pending Democratic American Jobs Plan package.
Warnock and his counterpart, Sen. Jon Ossoff, both urged the Biden administration to reject Kemp's proposal and helped orchestrate an effort to include financial incentives for Medicaid expansion in the last COVID-19 relief bill.
"I pushed the Biden administration to reject the work requirements that the state is trying to place right now on the citizens of Georgia in order to access the health care that they're already providing through their taxpayer dollars," Warnock said. "I think that approach is wrongheaded."
While the state officials and federal lawmakers tangle over health coverage, with the devastation of the pandemic, health advocates say, Georgians need help.
"The bottom line is people need health coverage as soon as possible, for as many people as possible," Laura Colbert, executive director at Georgians for a Healthy Future. "I think that's kind of the thrust of the conversation is how do we get that done — either at the state level or the federal level."
Secondary Content
Bottom Content