Section Branding
Header Content
Political Rewind: Through Trials And Triumphs, LGBTQ+ Pride 50 Years After First Georgia March
Primary Content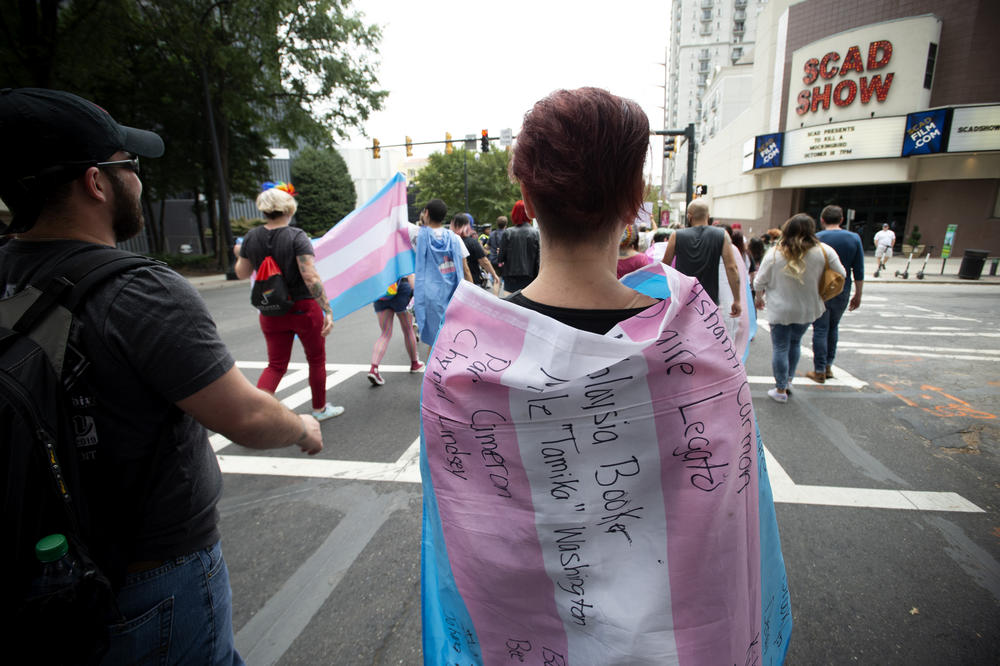 Tuesday on Political Rewind: It has been 50 years since Atlanta's first gay Pride parade kicked off on Peachtree Street in Atlanta. Compared to its recent iterations, the march was a small event. At the time, homosexuality was illegal under Georgia law and members of the LGTBQ community typically lived lives in the shadows. But on June 27, 1971, they congregated in Atlanta to publicly demand an end to persecution.
The years since have seen a slow but dramatic transformation in laws and societal understanding of the LGBTQ community in Georgia and across the country, though obstacles to true equality still remain.
On today's show, we reflected on the atmosphere that surrounded the first public stirring of gay pride among demonstrators, on Peachtree Street marchers, and looked at just how far LGBTQ rights have come in the half century since.
Panelists:
Taylor Alxndr — Co-Founder and Executive Director of Southern Fried Queer Pride, Musician and Drag Performer
Tamar Hallerman — Senior Reporter, The Atlanta Journal-Constitution
Jeff Graham — Executive Director, Georgia Equality
Shannon Clawson — Statewide Outreach Manager, Georgia Equality
Secondary Content