Section Branding
Header Content
Political Rewind: The Southern Baptist Convention's Political Tides; VP Harris Visits Georgia
Primary Content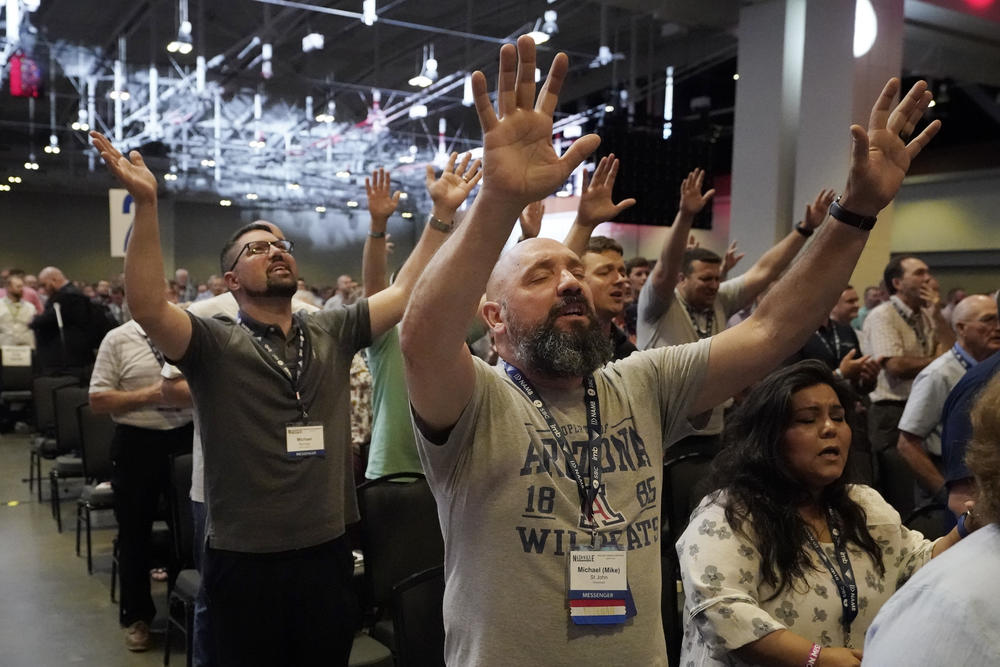 Friday on Political Rewind: Deep political and theological divides among leaders in the Southern Baptist Convention were on vivid display during the SBC's annual meeting in Nashville, Tenn., this week. The nation's largest Protestant denomination is struggling to reach consensus on critical race theory, support for Donald Trump, the role of women in the pulpit and other issues. In many ways, the feuds mirror the culture wars going on beyond church boundaries.
Dartmouth College professor of religion Dr. Randall Balmer joins us to talk about how events have unfolded in Nashville.
Meanwhile, a third challenge to Obamacare was stuck down in the Supreme Court this week. The lawsuit was brought by Georgia's top prosecutor Chris Carr and other Republican state attorneys general. Does the verdict mean the Affordable Care Act finally finished as a wedge political issue?
Plus: Vice President Kamala Harris visits Atlanta to encourage Georgians to get vaccinated as the number of inoculations in the state remains low. 
Panelists:
Dr. Randall Balmer — Professor of Religion, Dartmouth College
Patricia Murphy — Political Reporter and Political Insider Columnist, The Atlanta Journal-Constitution
Tia Mitchell — Washington Reporter, The Atlanta Journal-Constitution
Secondary Content