Section Branding
Header Content
Political Rewind: Federal Officials Pledge Review Of Election Laws, Audits In Ga. And Other States
Primary Content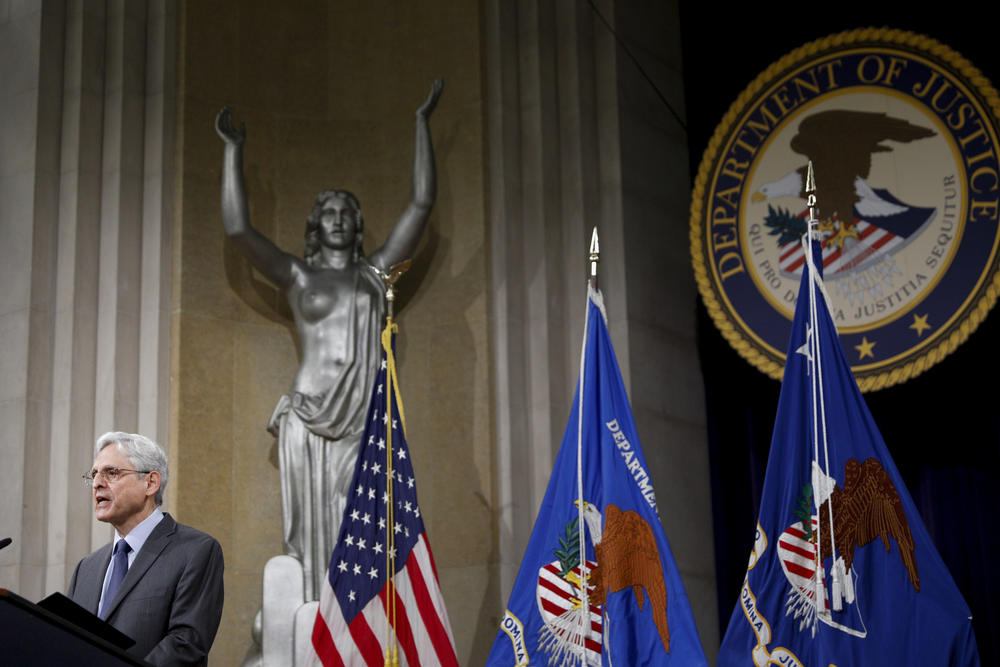 Monday on Political Rewind: Georgia's new election law could face federal scrutiny after Attorney General Merrick Garland announced plans for the Department of Justice to review state laws across the country that some say limit the right to vote.
Garland announced he would double the number of voter enfranchisement lawyers on staff in his department's Civil Rights Division. During his remarks on June 11, Garland noted that at least 14 states have passed new laws this year to make it harder to vote, including Georgia, Florida and Arizona. He said his staff will also look at post-election audits, such as those being proposed here.
Also: Vice President Kamala Harris is set to visit Atlanta later this week. Her visit is intended to encourage more Georgians to get their COVID-19 vaccinations. Georgia continues to hover near the bottom of states in numbers of fully vaccinated people.
The Southern Baptist Convention is scheduled to hold its national conference this week amid escalating tensions within the prominent organization. A number of Black leaders said they may leave the group over its reluctance to acknowledge systemic racism, among other concerns.
Panelists:
Dr. Charles Bullock — Professor of Political Science, University of Georgia
Dr. Karen Owen —  Professor of Political Science, University of West Georgia
Jim Galloway — Former Political Columnist, The Atlanta Journal-Constitution
Secondary Content
Bottom Content