Section Branding
Header Content
Judge Weighs What Evidence To Allow In Arbery Case
Primary Content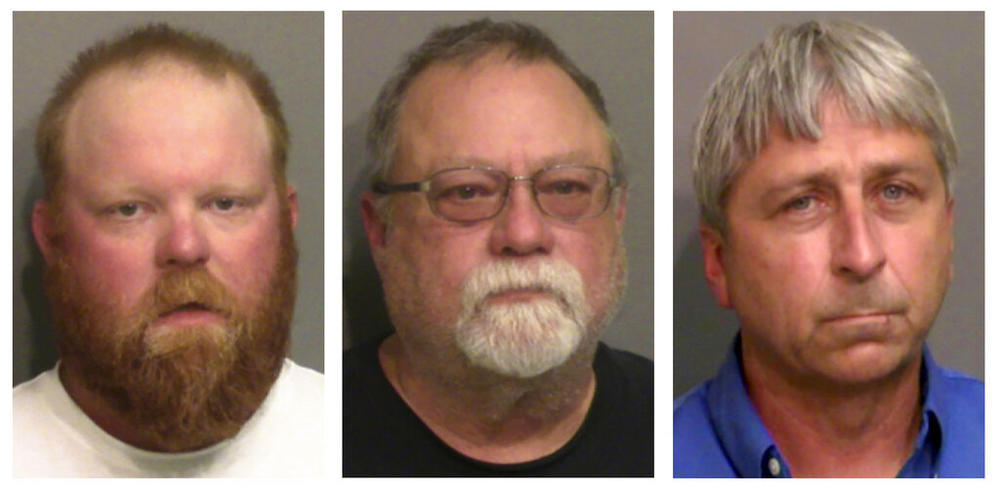 The judge and lawyers for both sides in the killing of Ahmaud Arbery Wednesday began hammering out what exactly will be allowed during the trial scheduled to begin Oct. 18.
Travis and Gregory McMichael and William "Roddie" Bryan are charged with murder, assault and other offenses in the shooting. The three defendants, who are white, pursued Arbery, who was Black, through their neighborhood in February 2020.
Travis McMichael ultimately shot Arbery — a moment captured on video cellphone by Bryan, sparking national outrage and calls for justice when it eventually surfaced last year.
The McMichaels have said they suspected Arbery of break-ins in their neighborhood, and Travis McMichael's lawyers contend he acted in self defense.
RELATED: Men Charged With Ahmaud Arbery Killing Plead Not Guilty To Hate Crime
Superior Court Judge Timothy Walmsley on Wednesday heard arguments and testimony on several motions, mostly dealing with what evidence will be permitted at trial. Other motions dealt with the appointment of the prosecutors and delays in the case due to the COVID-19 pandemic.
Wednesday's hearing marked the first time Arbery's parents, Wanda Cooper-Jones and Marcus Arbery, Sr., have been in the same courtroom as their son's accused killers. The parents told reporters after the hearing that it felt like their son was on trial.
"He was a good boy, and he wasn't doing all them things they say he was doing," said Marcus Arbery.
The Cobb County District Attorney's Office was appointed to prosecute the case after several local district attorneys removed themselves because defendant Gregory McMichael previously worked in the Brunswick Circuit DA's Office.
Witnesses the defense wants to call in the trial testified Wednesday about interactions Arbery had with police in the past. 
The judge gave the defense 20 days to submit a brief on that issue and prosecutors another 20 days to respond.
Walmsley is also considering whether to allow evidence regarding Arbery's mental health. He said he would consider whether that issue is relevant and address it during the second day of the hearing, Thursday morning.
During their arguments, the defense lawyers for Travis McMichael said they plan to argue the men were attempting to make a citizen's arrest.
This case threw Georgia's citizen's arrest law into the spotlight, and lawmakers ultimately repealed the law following widespread protests over Arbery's death and local authorities' handling of the case.
But the defendants and their lawyers had not invoked the law.
Rather, in a letter removing himself from the case due to a conflict of interest, Waycross Judicial Circuit District Attorney George Barnhill advised police not to arrest the McMichaels because, he said, they were likely protected by citizen's arrest.
Many in the community felt that letter delayed the arrests in the case. The defendants were not arrested until more than two months after the shooting, after state authorities stepped in.
Earlier this week, Gov. Brian Kemp signed the overhaul of citizen's arrest into law. The governor was flanked by members of Arbery's family at the bill signing ceremony.
"Today we are replacing a Civil War-era law ripe for abuse with language that balances the sacred right to self-defense of a person and property with our shared responsibility to root out injustice and set our state on a better path forward," Kemp said.
The hearing over pretrial motions is scheduled to continue Thursday at 10 a.m.
Secondary Content
Bottom Content