Section Branding
Header Content
Political Rewind: Atlanta Mayoral Election Might Be About Race, 2022 About Turning Out The Base
Primary Content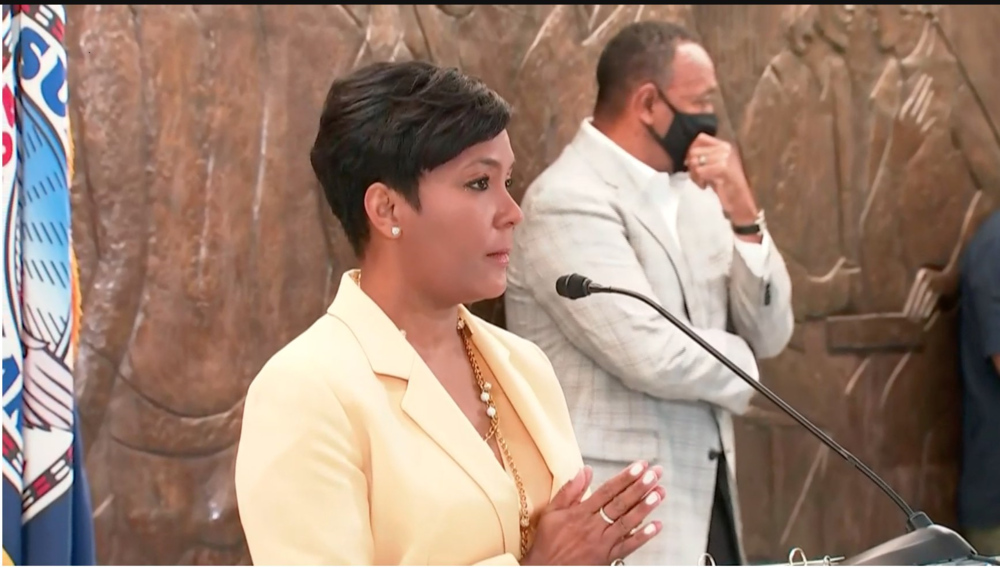 Monday on Political Rewind: Atlanta's mayoral election is six months away and the race is still without a clear frontrunner. A number of candidates are considering entry into the race after incumbent Keisha Lance Bottoms' surprise announcement last week that she will not seek reelection. So, who might we see jump into the running, and how does Bottoms' decision change city governance in the months to come?
But first: Gov. Brian Kemp signed multiple bills in the past several days, including legislation Friday forbidding local governments from making sharp reductions to their police department budgets. House Bill 286 bars cities and municipalities from decreasing police budgets by more than 5%.
The governor issued a charged statement following the signing, saying the new law prevents Democratic officials from passing "radical" defunding measures that would endanger law enforcement officers. The Republican-led bill was overwhelmingly opposed by Democrats. Critics say the legislation takes important budget decisions out of the hands of local leaders. 
What does this bill, and the messaging used by its supporters, signal about the tone of the upcoming 2022 elections? 
Further down the road, the panel discusses the possibility of a Herschel Walker run for Georgia office.
Panelists:
Dr. Karen Owen — Professor of Political Science, University of West Georgia
Dr. Alan Abramowitz — Professor of Political Science, Emory University
Tia Mitchell — Washington Reporter, The Atlanta Journal-Constitution
Jim Galloway — Former Political Columnist, The Atlanta Journal-Constitution 
Secondary Content