WATCH LIVE | Former First Lady Rosalynn Carter's Funeral Service And Internment At 10:55 A.M.
Section Branding
Header Content
Political Rewind: GOP Still At Odds With Big Business; Officer Charged With Brooks Murder Reinstated
Primary Content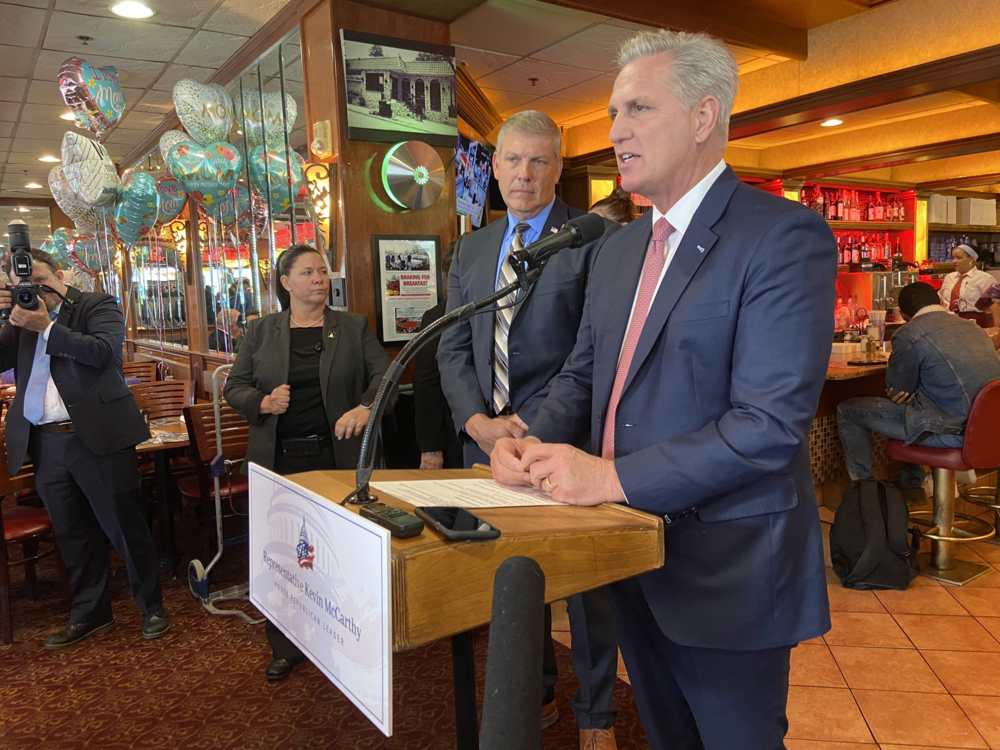 Thursday on Political Rewind: The Atlanta Police Department officer charged with felony murder in the death of Rayshard Brooks was reinstated by the city's Civil Service Board yesterday.
The board ruled Mayor Keisha Lance Bottoms denied officer Garrett Rolfe due process when she fired him within 24 hours of the shooting. How does this twist complicate the ongoing quest for justice in the case?
In other news, Republicans leaders launched new criticism of the Georgia businesses critical of the state's new election law. In visits to Atlanta this week, U.S. House Minority Leader Kevin McCarthy and Sen. Lindsey Graham waded into the messaging war.
State and national GOP officials have been critical of companies like Coca-Cola and Delta Air Lines after corporate leaders issued stern rebukes of the Republican-led changes to Georgia election laws. Meanwhile, a new poll from The Atlanta Journal-Constitution shows that a majority of Georgians agree business should stay out of politics.
Panelists:
Dr. Andra Gillespie — Professor of Political Science and Director of the James Weldon Johnson Institute for the Study of Race and Difference at Emory University
Kevin Riley — Editor, The Atlanta Journal-Constitution
Secondary Content