Section Branding
Header Content
Democrat Bee Nguyen Announces Run For Secretary Of State
Primary Content
Democratic state lawmaker Bee Nguyen announces a run for Georgia Secretary of State.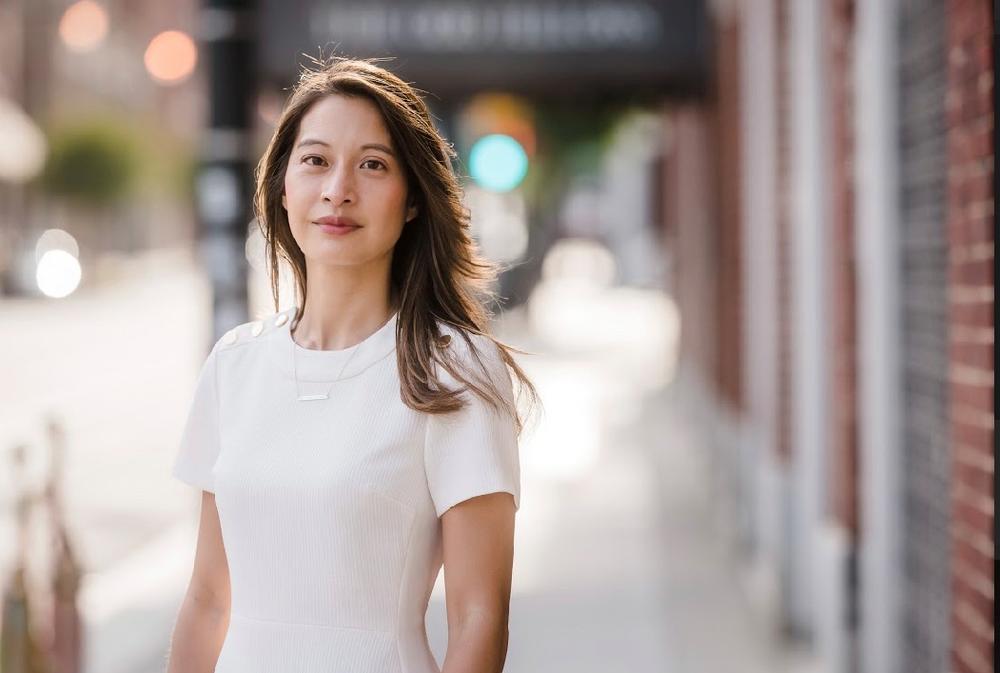 Democratic State Rep. Bee Nguyen is running for Secretary of State, the first Democratic challenger to incumbent Republican Brad Raffensperger in one of Georgia's most closely watched and controversial offices on the ballot in 2022.
The Atlanta lawmaker said in an interview that the secretary of state's office should still play a critical role in Georgia's elections, even after Republican lawmakers stripped the chief election official of a position on the State Election Board and limited other powers after Raffensperger refused to overturn November's election results that saw President Joe Biden narrowly flip the state by about 12,000 votes.
"We have watched the unraveling of our democracy and the attacks on our voting system," she told GPB News in announcing her decision. "So I believe that Georgians deserve somebody who will defend the right to vote — and someone who will champion and prioritize access and efficiency and equity when it comes to all divisions of the secretary of state."
Nguyen, who would become Georgia's first Asian American statewide executive branch officer if she wins next November, blasted her colleagues in the state legislature who signed off on SB 202, a massive 98-page election law that altered virtually every aspect of the state's election rules and faces at least six federal lawsuits.
"The bill is based on lies and conspiracy theories; it was borne of this deliberate effort to sow seeds of doubt when it comes to the security of our elections," she said. "Republicans have said on many occasions that the this bill was passed to give voters confidence in our Georgia elections, but what should have happened is Republicans should have told their constituency and their voters that we had a secure and fair election, instead of allowing a lot of misinformation to come to light."
EXPLAINER: What Does Georgia's New Voting Law SB 202 Do?
Many top Republicans in Georgia and beyond have spread false and misleading claims about Georgia's election system, including at several hearings conducted by House and Senate committees that handle election law before the session began. That includes U.S Rep. Jody Hice, who is leaving his House seat to mount a primary challenge against Raffensperger, along with other lesser-known contenders.
During one of those hearings in December, Nguyen challenged pro-Trump data analyst Matt Braynard's assertion that thousands of "illegal" votes were counted in November's election, including from people who were not registered to vote in Georgia. Nguyen said Google searches — plus calling and visiting some of the names on Braynard's list — revealed numerous examples of people who still lived and voted in Georgia.
If elected, Nguyen said her primary focus on elections would be increasing training and support for Georgia's 159 county elections supervisors and boards.
"One of the most important things is the Secretary of State should have a good collaborative relationship with our local election boards," she said. "What I have seen from our current secretary of state is deflection and blaming local election boards for inefficiencies that happen with our elections instead of coming to the table and saying, 'How can we do this better?'"
She also said the state should be more proactive in reaching inactive voters before they are removed from the rolls, and push to end the "use it or lose it" provision that kicks people off the active and inactive voter lists after years of non-voting and failure to respond to communications from local election offices.
The secretary of state's office does more than just administer elections, and Nguyen said her experience running a nonprofit guides her belief that the other functions of that office can do more to proactively help small business owners and others navigate complicated administrative hurdles, for example.
"The secretary of state's office is a division of government that touches Georgians in their everyday life, and the seven divisions are responsible for a lot of things that help Georgians with their livelihoods," she said.
Nguyen's candidacy comes on the heels of a surge in violence against Asian Americans, including a mass shooting at several Atlanta-area spas that left eight people dead, six of them women of Asian descent, a moment that is not lost on her, one of only five Asian American lawmakers in Georgia.
"Now is the time for me to step up and not shrink back and to really say Georgia is my home, America is my home," she said. "I was born in this country, I love my state and I'm going to fight for Georgians and I'm going to be proud of my heritage and understand that that life experience also gives me a chance to better serve Georgians."
Secondary Content
Bottom Content