Section Branding
Header Content
Rep. Jody Hice, Who Pushed False Election Conspiracies, Announces Secretary Of State Run
Primary Content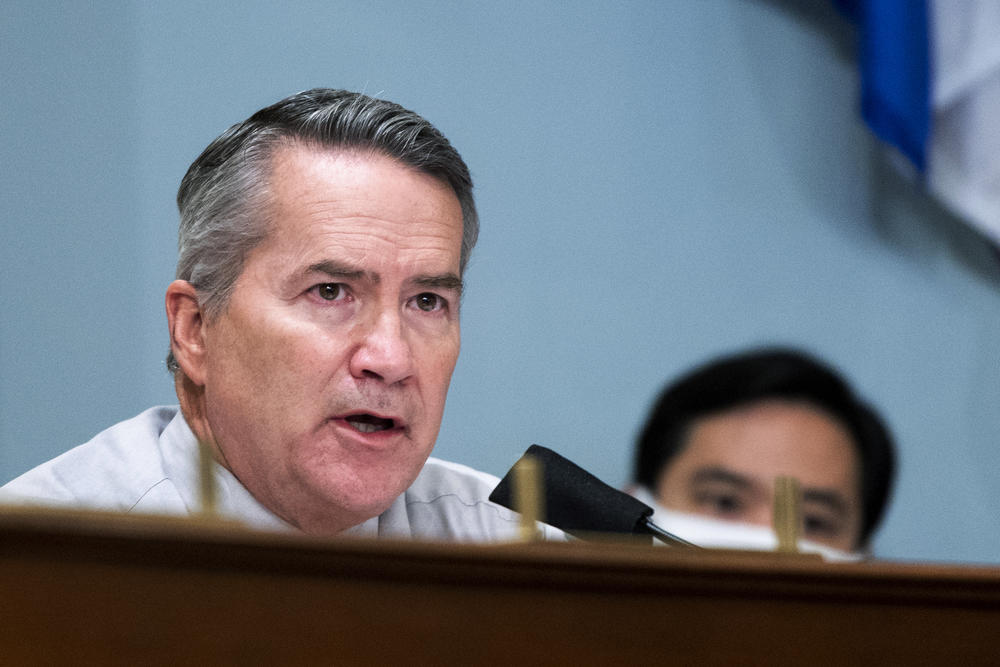 Republican Rep. Jody Hice (R-Greensboro), a leading voice in pushing false claims about Georgia's election system, announced he would challenge Secretary of State Brad Raffensperger next year with former President Trump's blessing.
Hice, a four-term congressman, spent the weeks after November's presidential race engaging in numerous efforts to overturn Georgia's election results after Trump lost the state and the presidency.
"Free and fair elections are the foundation of our country," Hice said in a statement months after objecting to Georgia's Electoral College votes. "What Brad Raffensperger did was create cracks in the integrity of our elections."
But Hice and other top Republicans overtly and covertly attempted to undermine the votes of five million Georgians, including a slew of lawsuits seeking to toss the results that saw Joe Biden win by about 12,000 votes.
He joined a futile lawsuit filed by Texas Attorney General Ken Paxton filed in the U.S. Supreme Court that Georgia's Republican Attorney General Chris Carr called "constitutionally, legally and factually wrong." 
Hice told right-wing media outlet Newsmax in November that he was not "convinced at all, not for one second, that Joe Biden won the state of Georgia." The presidential results were counted three different times — including once by hand — to verify the outcome was correct.
Notably, Hice has never challenged the legitimacy of his own election to Congress.
On Jan. 6, one day after Democrats flipped both U.S. Senate seats thanks in part to depressed GOP turnout after Trump's false claims that the election was rigged and stolen, Hice joined fellow conspiracy-minded Rep. Marjorie Taylor Greene in objecting to Georgia's electoral votes. The objection came hours after violent pro-Trump protesters stormed the U.S. Capitol building.
Former Sen. Kelly Loeffler withdrew her support, ending the challenge. On the morning of Jan. 6, Hice posted an Instagram photo calling that day "our 1776 moment."
Hice also spread false claims that Georgia's voting machines flipped votes from Trump to Biden.
Raffensperger is expected to face other primary challengers, including former Alpharetta mayor David Belle Isle, after he refused to give in to efforts to meddle in the state's election results, including an infamous call from Trump where the then-president asked Raffensperger to "find" votes.
Minutes after Hice's announcement, Trump issued a statement endorsing the primary challenger calling him a "steadfast fighter for conservative Georgia voters."
Secondary Content
Bottom Content