Section Branding
Header Content
Political Rewind: Speaker Ralston Charts Course Through Controversial Voting Law, Redistricting
Primary Content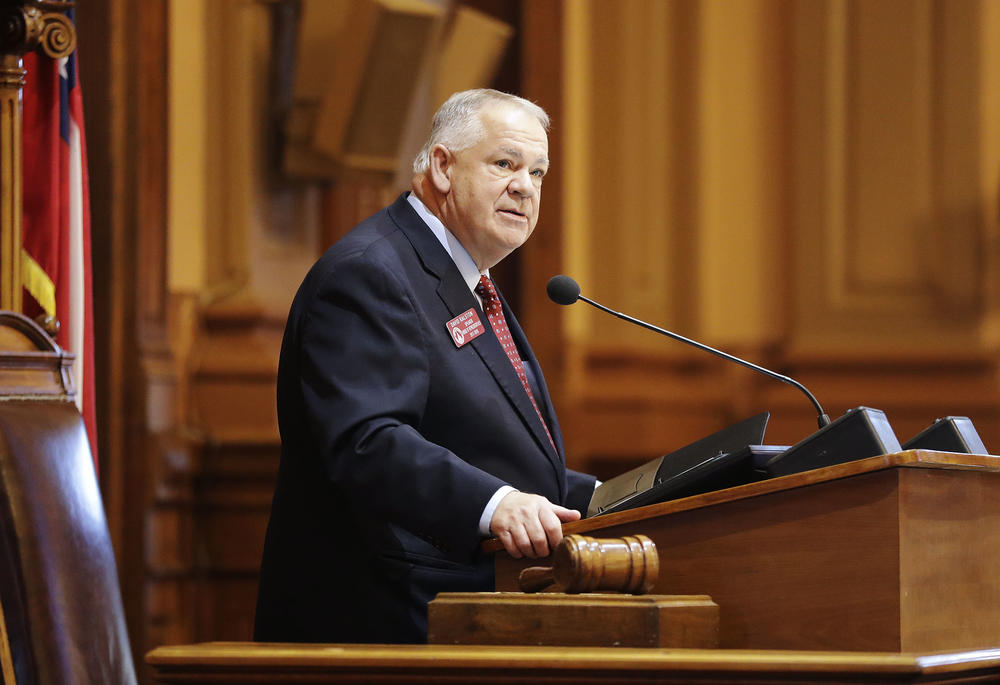 Friday on Political Rewind:
Republican Rep. David Ralston (R-Blue Ridge) presided over yet another General Assembly session as Speaker of the Georgia House of Representatives this year. He was first elected to the Georgia House of Representatives in 2002, and has held the position of Speaker since 2010. It is a position that puts him at the center of the discussion — and controversy — surrounding state legislative action.
No bill has garnered more attention then the election measures passed this year. But during his tenure, Ralston also earned praise for rejecting bills some opponents have called extreme and anti-democratic. The speaker points to his efforts to overhaul Georgia's citizens arrest law, and legislative action to increase funds for the state's mental health budget. He also squashed proposed expansions to Georgia's gun laws and rejected a Republican-led move to punish Delta Air Lines for the company's condemnation of the election law.
It is SB 202 that will likely be the legacy of the 2021 session, but the controversial election law was just one of the issues we discussed with Ralston.
Redistricting, the consequential process of redrawing Georgia's congressional districts, will take place this year. Ralston speculated redistricting will not begin until there is "frost on the pumpkin," meaning around November.
Panelists:
Rep. David Ralston — Speaker of the Georgia House (R-Blue Ridge)
Patricia Murphy — Political Reporter and Columnist, The Atlanta Journal-Constitution
Secondary Content