Section Branding
Header Content
Report: Close Georgia Power Coal Plants Faster To Avoid Climate Crisis
Primary Content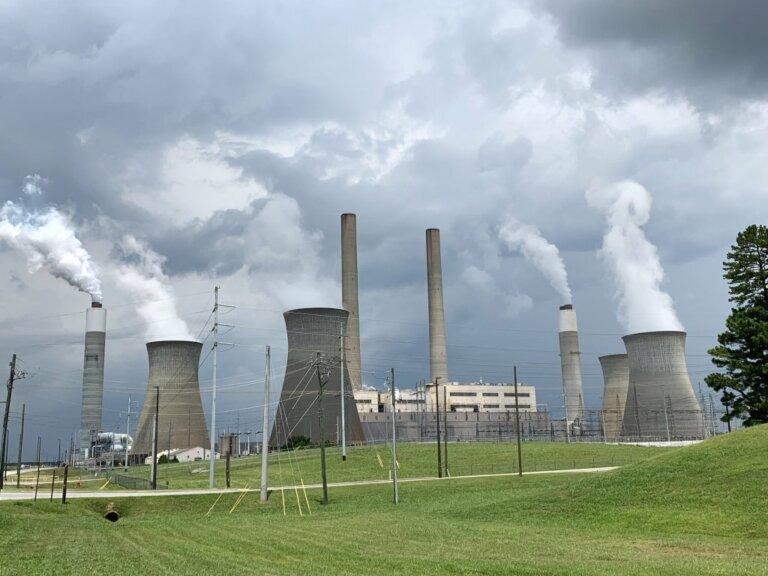 A new environmental report says that Georgia Power's parent company and other regional utilities are not doing enough to reduce greenhouse emissions to avoid climate disaster.
The Southern Alliance for Clean Energy (SACE) analysis projects that over the next decade, the Southern Co., which owns Georgia Power and other major Southeast utilities, will not retire coal-fired power plants at a fast enough pace and replace fossil fuels quickly enough with clean energy.
The third annual carbon emissions report examined Southern Co. and Duke Energy, which account for 40% of carbon emissions in the Southeast and have made net-zero pledges, the Tennessee Valley Authority, NextEra, and other power companies in the region.
"None of these four utilities' resource plans will result in reductions that help them reach zero carbon by 2050," the report says. "Setting a goal is not enough, and utilities should not delay on pursuing clean energy in resource planning."
"It is now time to move to replace all fossil fuel use with carbon-free clean energy technologies like renewable energy and energy efficiency," the report says. "Sadly, utilities plan to further increase the region's reliance on fossil gas, delaying full decarbonization."
The report does note that Southern, which also operates Alabama Power and Mississippi Power, is on track to meet its interim goal of reducing emissions by 50% by 2030. But SACE projects without significant changes to its plans, it will take Southern until 2086 before it hits net-zero emissions. 
Georgia Power provides Southern's most significant path to lowering greenhouse gases through its nuclear reactors at Plant Vogtle, increased solar production, and closing coal-fired plants, said Maggie Shober, southern alliance director of utility reform.
 "It's pretty clear that Georgia Power is really driving the decarbonization in the overall Southern Company averages [that] are being pulled down by Mississippi Power and Alabama Power," Shober said.
Georgia Power said it reduced carbon emissions by more than 60% through 2020 and plans to grow its renewable generation by more than 72% by 2025.
The state's largest utility provider will continue making sound energy investments to reduce its carbon footprint as the company develops another three-year roadmap for 2022, spokesman John Kraft said in a statement.
"Working with the Georgia Public Service Commission, Georgia Power has gone through its in-depth Integrated Resource Plan process since 1992 to invest in a diverse energy mix of nuclear, natural gas, hydro, renewables, coal and energy efficiency resources to deliver clean, safe, reliable and affordable energy to its 2.6 million customers," Kraft said.
"Georgia Power already has one of the largest voluntary renewable portfolios in the country," he said.
But while Georgia Power is faring better than its sibling utilities, it's still not enough, Shober said.
In January, a Sierra Club report gave Georgia Power 13 points out of 100 based on criteria for retiring coal plants, shunning new gas production, and investing in wind and solar energy over the next decade.
"Although they're reducing more than the other utilities, they're still missing opportunities," Shober said.
Across the Southeast, emissions are expected to fall another 18% by 2030, or roughly half the amount over the past decade. And current utility plans show that even as more coal plants close, some of that will be offset by rising fossil gas consumption, according to the clean energy alliance. 
Utility companies will also play a critical factor in the environment as more electric vehicles are on the road, SACE Executive Director Stephen Smith said.
"It is absolutely imperative that we clean the grid in order to decarbonize the transportation sector," he said. 
Another environmental report released this week by the American Lung Association shows that about four in 10 people nationally are breathing unhealthy air despite progress made in curbing pollution.
This story comes to GPB through a reporting partnership with Georgia Recorder.
Secondary Content
Bottom Content