Section Branding
Header Content
Political Rewind: In Deadlocked Senate, Some Question If It Is Time To End The Filibuster
Primary Content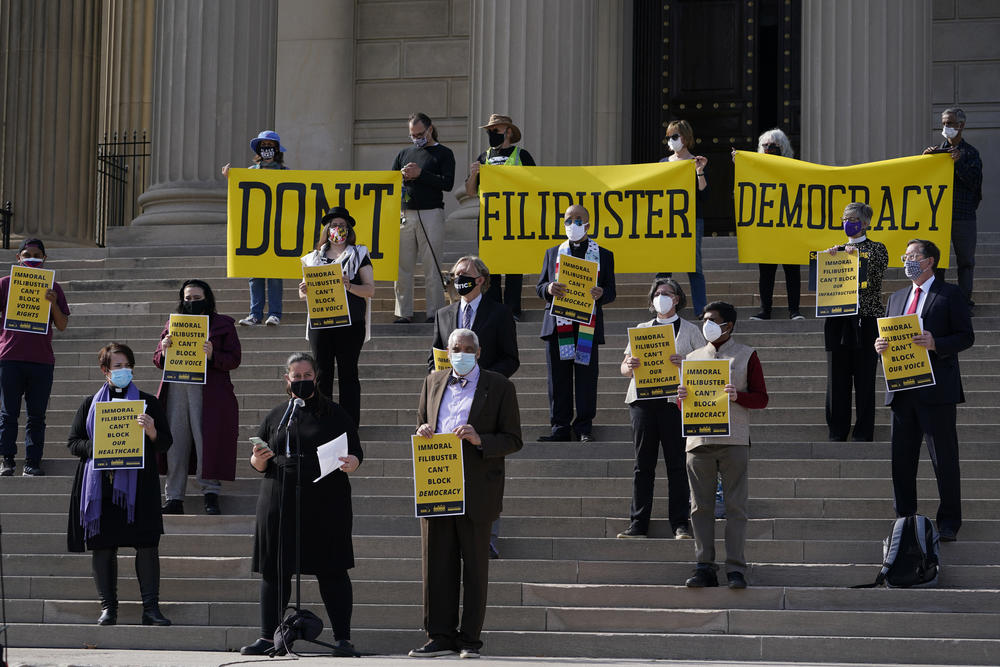 Tuesday on Political Rewind: Georgia voters gave Democrats a majority in the U.S. Senate when they elected Rev. Raphael Warnock and Jon Ossoff in January. But Congress remains a stumbling block for efforts by President Joe Biden to pass the bills in his ambitious agenda.
The stalemate in Washington, D.C., again raises the long-standing question of whether it is time to end the rules allowing a minority in the senate to thwart the majority's will through the use of the filibuster.
Our panel of political insiders, including former Sen. Saxby Chambliss, broke down the politics, policy and procedure surrounding the filibuster.
Panelists:
Saxby Chambliss — Former Georgia U.S. Senator
Dr. Joe Crespino — Jimmy Carter Professor of History and Department Chair, Emory University
Steven Dennis — Congressional Reporter, Bloomberg News
Tamar Hallerman — Senior Reporter, The Atlanta Journal-Constitution
Secondary Content