Section Branding
Header Content
Political Rewind: Controversy Over Ga. Election Law — And Rep. Cannon Arrest — Grows
Primary Content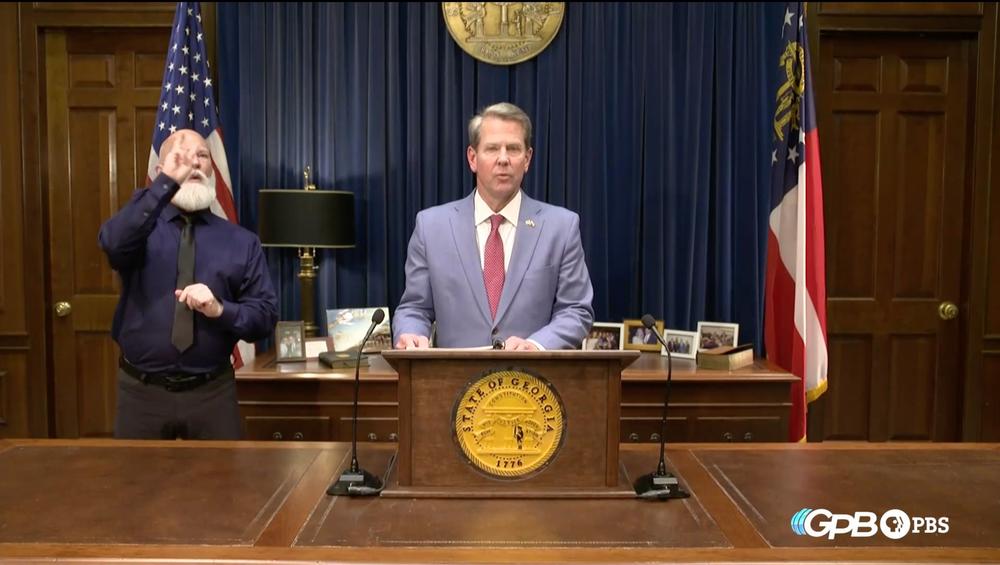 Monday on Political Rewind: Criticism of the new omnibus election bill continued over the weekend as the measure, signed by Gov. Brian Kemp on Thursday evening, received nationwide attention — especially when a Georgia state representative was arrested after knocking on the door to observe the signing.
Democrats in Congress said the Georgia bill highlights the need for H.R. 1., the federal election bill currently awaiting action in the U.S. Senate. The "For the People Act," passed by the U.S. House in early March, is sweeping legislation that would set a federal standard for voter access across the nation while attempting to limit the influence of money in politics.
In other news, Kemp signaled he will soon lift most of Georgia's pandemic lockdown restrictions. Is his decision based on the advice of his public health team? New reporting attempts to shed light into the decision-making process behind the state's public health guidance.
Meanwhile, the legislature winds down to its final days this week. A bill expanding the rights of gun owners remains on the table, even as critics call for new gun control measures in the aftermath of the deadly gun violence in metro Atlanta spas earlier this month.
Panelists:
Mayor Deana Holiday Ingraham — Mayor of East Point, Ga.
Brian Robinson — GOP Political Consultant and President, Robinson Republic
Rene Alegria — President and CEO, Mundo Hispanico
Jim Galloway — Former Political Columnist, The Atlanta Journal-Constitution
Secondary Content