Section Branding
Header Content
Political Rewind: Kemp Calls All Adults For Vaccination; Ga. Bills Debated In Session's Final Days
Primary Content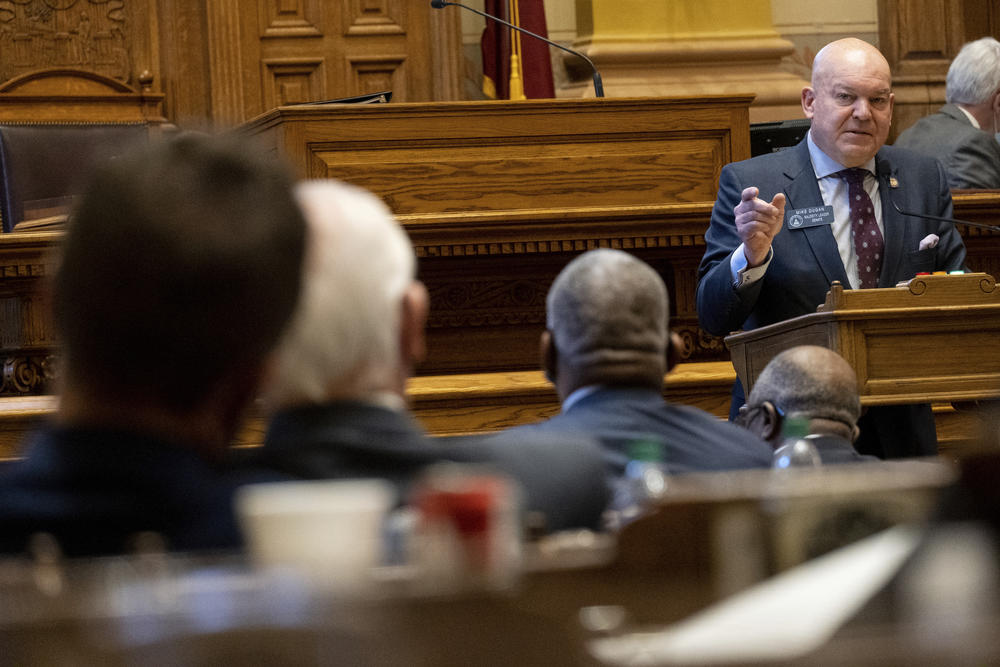 Wednesday on Political Rewind: All adults in Georgia will be eligible for COVID-19 vaccinations beginning this week. Gov. Brian Kemp said the dramatic expansion on Thursday is the state's ticket back to normalcy.
But the vaccine continues to be administered unequally across the state. Black communities remain disproportionately under-vaccinated, as do rural communities. CHNI reporter Riley Bunch says the disparity is, at least in part, related to a lack of access to health care in rural parts of the state.
"Rural health care in Georgia has been a significant challenge for a really long time," Bunch said. "Hospitals have closed time and time and again. And in the communities where they do not have access to health care, where they do not have a hospital that they trust, I think its it's clear that there is some vaccine hesitancy."
In the state Capitol, voter restrictions bills proposed by Republican lawmakers continue to change as the legislation is debated. A measure restricting Sunday voting is now off the table, but stricter voter identification rules and a restriction of ballot boxes remain part of discussions. 
Panelists:
Greg Bluestein — Politics Reporter, The Atlanta Journal-Constitution
Riley Bunch — Statehouse Reporter, CNHI News
Jeremiah Olney — Democratic Strategist
Julie Smith — Mayor of Tifton, Ga.
Secondary Content
Bottom Content