Section Branding
Header Content
Voting Bills Dominate 2021 Georgia Crossover Day
Primary Content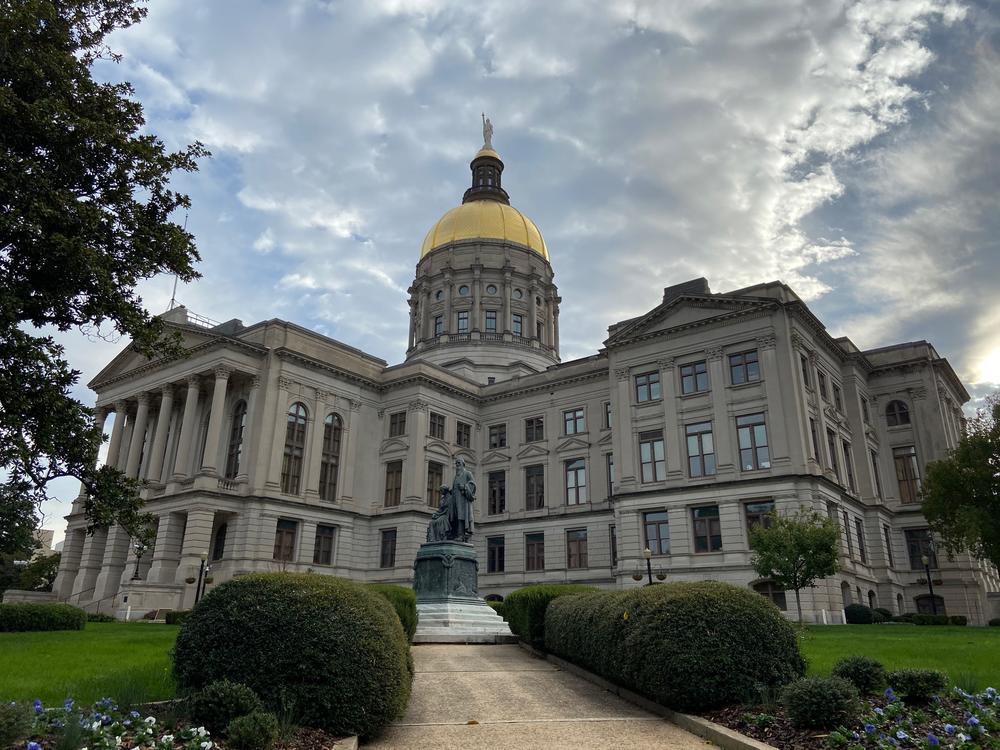 It's Crossover Day in the Georgia State Capitol, where lawmakers could work late into the day trying to pass bills out of one chamber or the other to be considered in the final days of the 2021 session. Several high-profile bills could be discussed, including an overhaul of the citizen's arrest law, voting changes, online sports betting and more.
You can watch the House chamber here, and the Senate chamber here.
In the Georgia Senate, more than a dozen bills dealing with elections could see a vote, including an omnibus proposal that would end no-excuse absentee voting, a bill to create a statewide grand jury to hear election fraud, a measure to end automatic voter registration and other tweaks following the tumultuous 2020 election cycle.
In the months after Democrats flipped Georgia's electoral votes and both U.S. Senate seats, Republican lawmakers have rushed to propose rule changes to absentee voting rules in particular, citing false claims of election fraud and a desire to create "uniformity" among Georgia's 159 counties.
RELATED: What Is Happening With Voting Bills In Georgia?
But a GPB News/Georgia News Lab analysis of historic election law changes finds several prominent GOP senators and representatives voted to approve no-excuse absentee voting in 2005, over objections from Democrats who, at the time, argued voting by mail was insecure. 
A House omnibus bill, HB 531, would add an ID requirement to absentee-by-mail voting and limit larger, more diverse Democratic-leaning counties from offering a full slate of weekend voting. A Center for Public Integrity/GPB News analysis of early voting wait times found that limiting early and absentee voting options would disproportionately impact nonwhite voters. 
Other bills to watch in the Senate: bills dealing with drag racing, removing pay from elected officials under indictment, a pay raise for lawmakers and a bill that would give the Public Health Commissioner authority to appoint district health directors.
In the House, lawmakers are expected to debate dozens of bills, including a provision that would allow online sports betting in Georgia. Another controversial bill deals with the right to visit family members in hospitals or nursing homes during public health emergencies. 
The House is also expected to take up an overhaul of the citizen's arrest statute, supported by Gov. Brian Kemp. Other bills not on the calendar yet but could be discussed includes in-state tuition for undocumented Georgians, college athletes getting paid for their likeness and curbing the governor's emergency powers.
Just because a bill does not make it past Crossover Day doesn't mean it's dead. Lawmakers can, and often do, alter bills wholesale to include measures not previously discussed. With elections bills in particular, there will likely be conference committees from both chambers that must meet to iron out differences.
Secondary Content
Bottom Content