Section Branding
Header Content
Georgia Expands COVID-19 Vaccine Eligibility To Teachers, Special Needs Group
Primary Content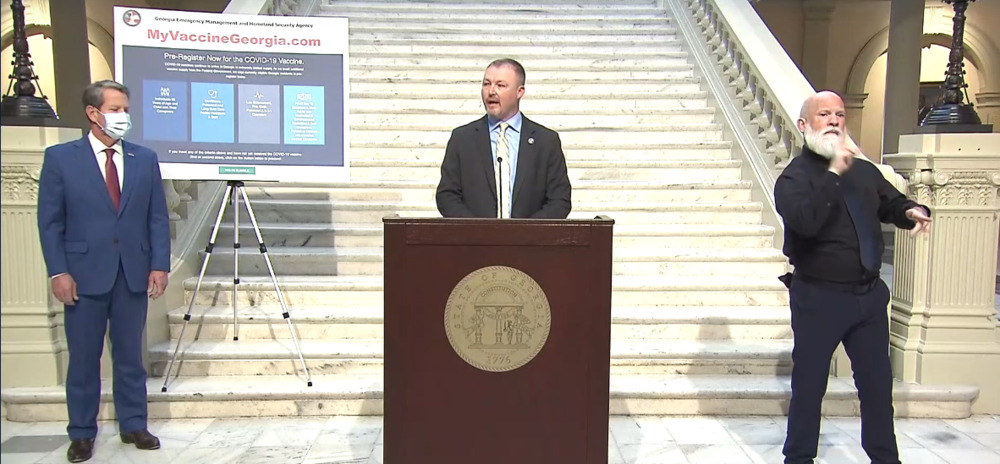 Gov. Brian Kemp on Thursday announced that, effective March 8, all educators and school staff of both public and private schools are eligible for COVID-19 vaccination in Georgia. This, however, does not include college professors.
Also, "adults with intellectual and developmental disabilities, as well as their caregivers and parents with children who have complex medical conditions" will be eligible for vaccination starting March 8, Kemp said.
"Our children cannot afford to wait; the costs are simply too high," Kemp said. "Georgians deserve to return to normal as soon as possible, and that will not happen without schoolhouse doors open for face-to-face instruction each and every day."
This means approximately one million more Georgians will join the current 1A-plus population of roughly two million Georgians, Kemp said.
But even with more vaccine coming and an expectation that Johnson & Johnson's vaccine will soon receive emergency use authorization, Kemp said supply continues to create logistical issues.
The governor had faced increasing pressure to add teachers to the list — especially after reports surfaced that Georgia teachers were traveling to neighboring states such as Alabama to get their shots.
Until now, Kemp said Georgia didn't have enough supply to prioritize teachers and staff. He reiterated that could still be the case: "We will continue to see more demand than we have supply," he said.
Secondary Content
Bottom Content