Section Branding
Header Content
Political Rewind: One Year After Killing Of Ahmaud Arbery, Where Do We Stand?
Primary Content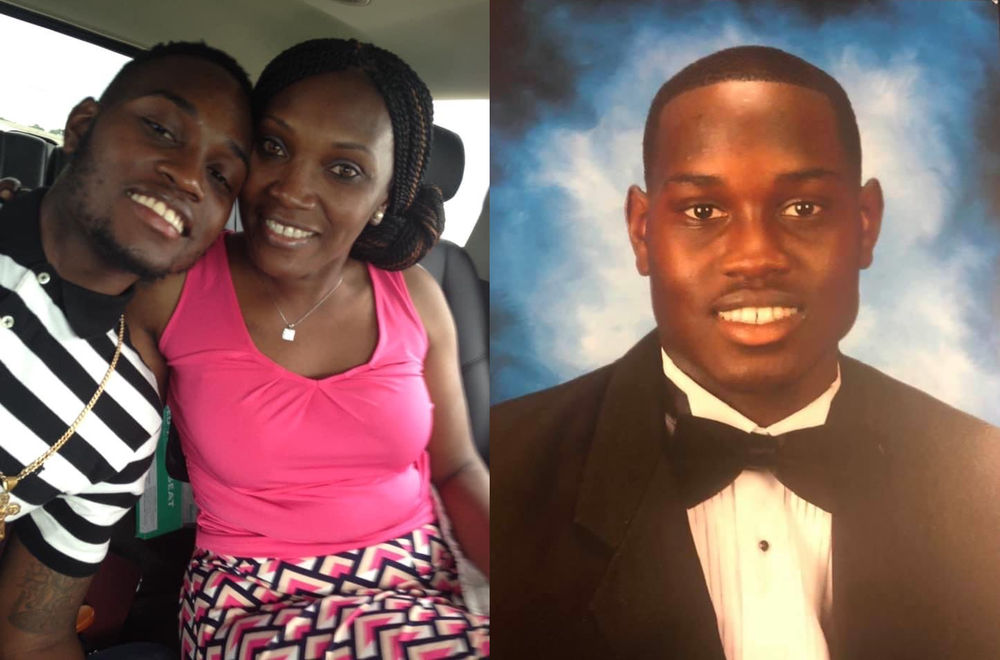 Tuesday on Political Rewind: A year has passed since the death of Ahmaud Arbery. The 25-year-old was shot and killed in a residential neighborhood outside of Brunswick, Ga., not far from his home. Gregory and Travis McMichael, accused of his murder, claim they believed Arbery was responsible for a string of burglaries in the area.
But on that day one year ago, the incident received little attention from the rest of the world. It was not until three months later, when video of Arbery's death reached the general public, that attention was drawn to the case.
Arbery became one of the names serving as a rallying cry for change during nationwide protests demanding an end to racial inequity and police brutality.
"This is a pattern," Marissa McCall Dodson of the Southern Center for Human Rights said. "It's something that families are dealing with all across our state and all across the country. So I just think this is the moment where we need to say, 'This is not an outlier. We continue to see Black lives taken.'"
One year later, where do we stand in seeking justice for this young man from Georgia? How has the country grown and where is more attention needed?
Panelists:
Dr. Andra Gillespie — Professor of Political Science and Director of the James Weldon Johnson Institute for the Study of Race and Difference at Emory University
Marissa McCall Dodson — Public Policy Director, Southern Center for Human Rights
Larry Hobbs — Reporter, Brunswick News
Tamar Hallerman — Senior Reporter, The Atlanta Journal Constitution
Secondary Content
Bottom Content