Section Branding
Header Content
Demand Varies Across The State On First Day Of Mass Vaccination
Primary Content
Four mass vaccination sites are now open across the state. They're being run by the Georgia Emergency Management and Homeland Security Agency. GPB's Ellen Eldridge reports.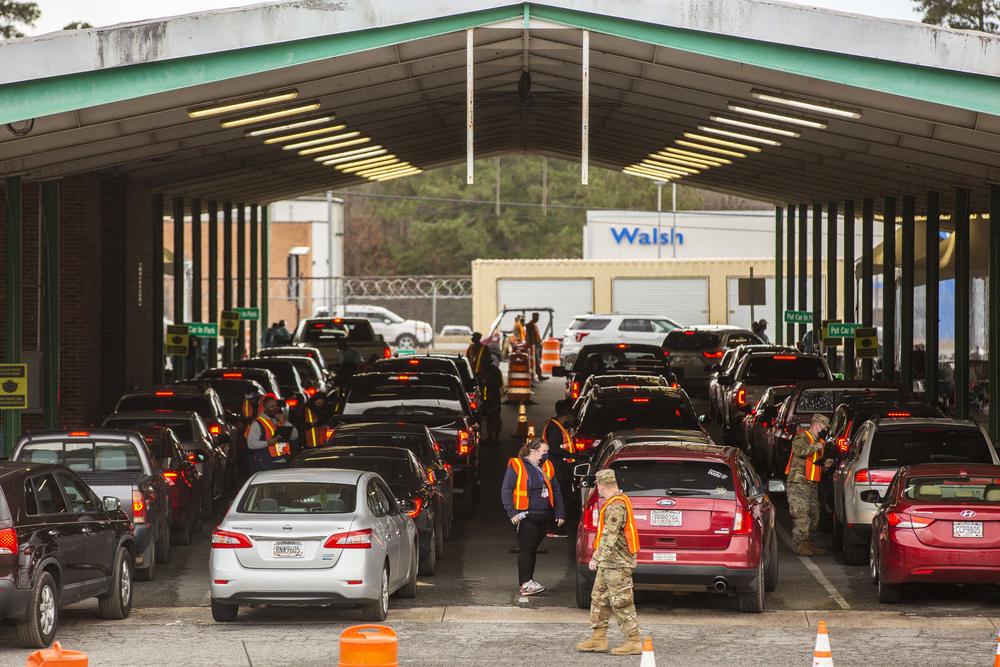 The four sites now open for mass vaccination against COVID-19 are in Atlanta, Habersham County, Macon and Albany. Appointments are mandatory and open to all Georgians in the Phase 1A-plus group. That includes people over age 65 and health care workers. 
WHO IS ON THE VACCINE PRIORITY LIST
High-risk front-line health care workers
Residents of long-term care facilities
Adults over the age of 65
First responders, including law enforcement and firefighters
RELATED: Access The Mass Vaccination Sites
Gov. Brian Kemp said Macon, along with Albany, Clarkesville and south Fulton County, was picked because of proximity to populations at high risk from COVID-19.
Roughly 200 appointments were booked in Albany, where health officials could book as many as 1,100, but the southwest corner of Georgia is already leading the state in vaccination pace. About 26% of the region has had at least one dose of vaccine, according to the state health department's latest numbers.
Tanikka Benton is a dialysis nurse who traveled more than an hour to Macon to get vaccinated Monday morning.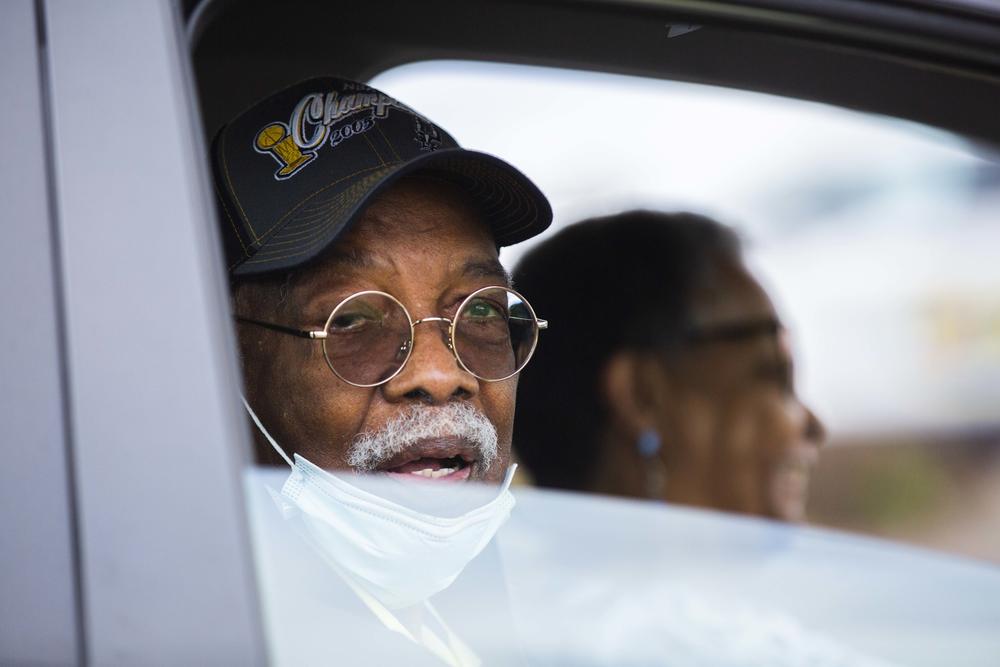 "I went straight to Macon because the one in Hapeville, the appointments, was already all full for the month of February, and the first week in March," Benton said. "They were already full."
The Hapeville site is just up the road from Christopher and Doris Blackmon of Jonesboro, who visited the Macon site as well because they couldn't find an available appointment close to home.
"They were all booked up," Blackmon said.
Clayton County is large enough to comprise its own health district. But compared to the other 17 health districts in the state, Clayton has the lowest level of vaccination in Georgia. It also has the highest per capita number of identified cases of the B.1.1.7 coronavirus variant. 
The governor said more appointments and more mass vaccination sites will be added across Georgia once the vaccine supply increases.
"They are all saying if we have more doses, we can expand," Kemp said. "We could double what we're doing. So, we just need that supply from the federal government."
GEMA Director James Stallings said the agency is excited about the rollout.
"Habersham's completely booked for the week," he said Monday. "The Fulton site is booked completely for the week and the Macon site, I think, is within maybe 100 (appointments) for being fully booked."
Roughly 200 appointments were still available Monday morning, Stallings said, at MyVaccineGeorgia.com.
Secondary Content
Bottom Content