Section Branding
Header Content
Four Mass Vaccination Sites Set To Open In High-Risk Communities
Primary Content
Four mass vaccination sites are opening in Georgia in areas targeted to help high-risk populations.      
When Gov. Brian Kemp toured the site at the state farmers market in Macon on Friday, it was being staffed by Air National Guard members and medical technicians from a staffing service. One covered lot, a little shorter than a football field, was being set up to handle traffic flow expected when the site opens Monday. 
It's expected to be able to vaccinate 1,100 people a day. 
RELATED: Access The Mass Vaccination Sites
Kemp said Macon, along with Albany, Clarkesville and south Fulton County, was picked because of proximity to populations at high risk from COVID-19.
"Well, we've been looking at the data statewide on minority populations.... And it's why we have the site at Delta, the Atlanta airport, as we know that Clayton County just overall that their numbers are low compared to other parts of the state," Kemp said of vaccination rates, adding that the region has a heavy Black and minority population. "So that's why we're targeting that."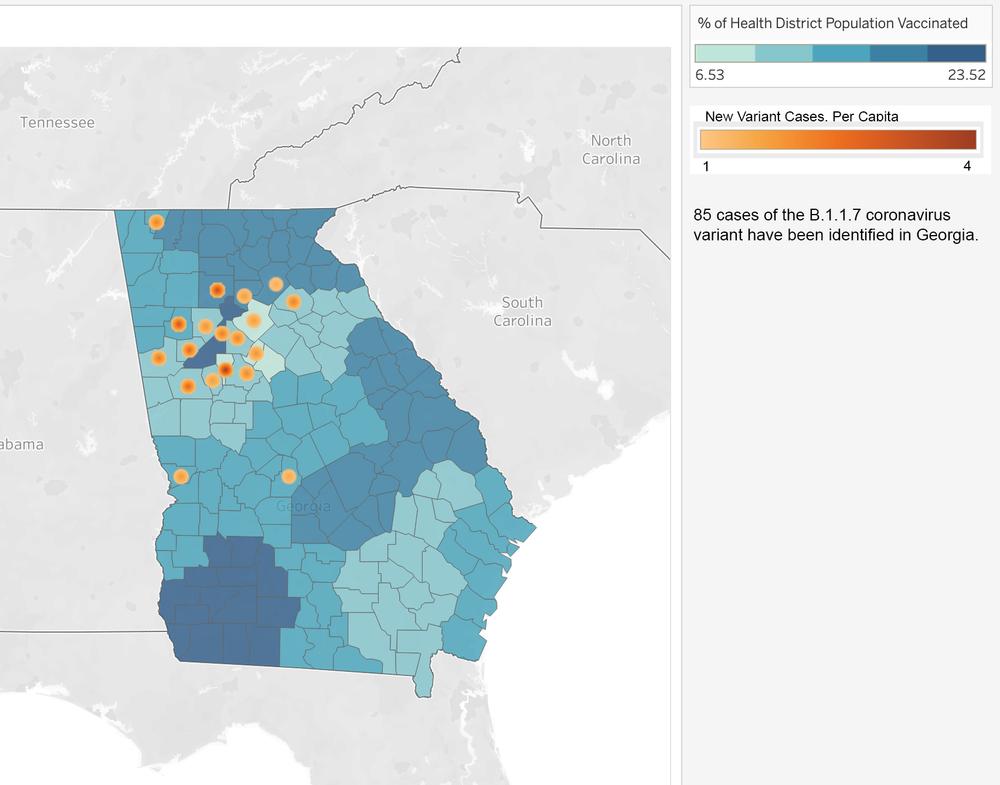 Clayton County is large enough to comprise its own health district. But compared to the other 17 health districts in the state, Clayton has the lowest level of vaccination in Georgia. It also has the highest per capita number of identified cases of the B.1.1.7 coronavirus variant. 
Meanwhile, Albany and southwest Georgia are vaccinating at a clip much faster than the rest of the state. So as regional conditions and needs change, Kemp said to expect mass vaccination sites to move as needed.
RELATED: How To Find A Coronavirus Vaccine In Georgia
"We can be very flexible with these sites depending on demand," Kemp said. "We can expand these. If it slows down, we could shrink them a little bit or we can, you know, if there's not a need and there's a greater need somewhere else, we can pick them up and move."
Kemp said he expects more than four mass vaccination sites statewide as vaccine supply increases. 
On that front, Kemp said he has been in conversation with the Biden administration about increased flow of vaccine doses to the state and that he expects news on that front in weeks rather than months.
Secondary Content
Bottom Content