Section Branding
Header Content
Carter Center Director Shares Resources For Children's Mental Health
Primary Content
The coronavirus pandemic has hit public school systems hard with many kids still attending classes online. And for some students that's taking a significant toll on mental health. GPB's Ellen Eldridge reports.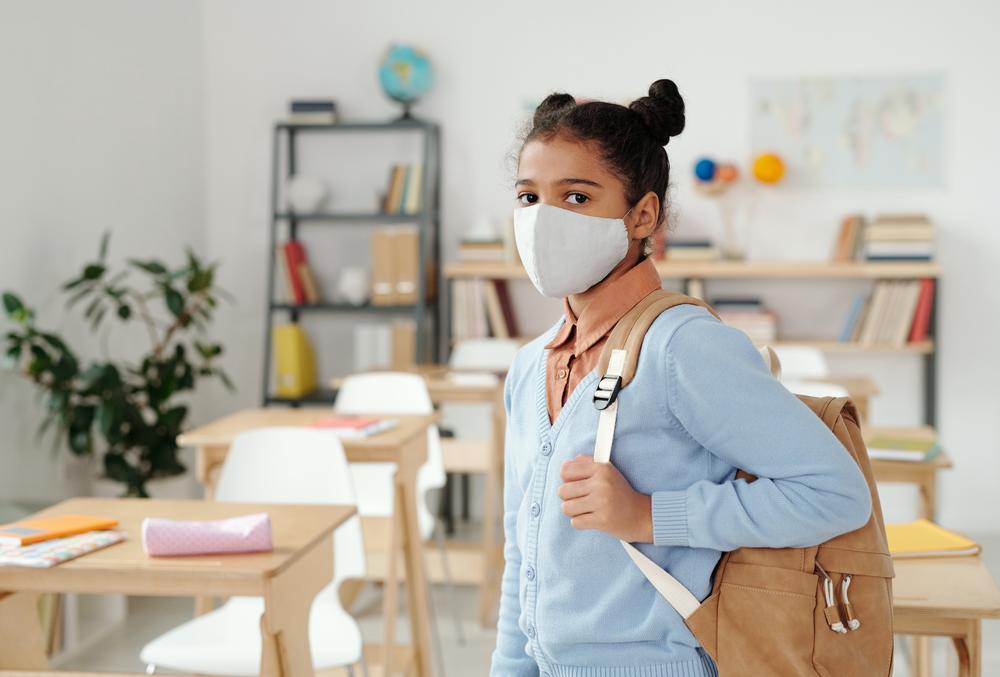 The coronavirus pandemic has hit public school systems hard with many kids still attending classes online, and for some students that's taking a significant toll on mental health.
But resources such as a COVID-19 Emotional Support Line at 1-866-399-8938 exist, The Carter Center's Eve Byrd told GPB News.
"What I think doesn't get amplified enough is (The Centers for Disease Control and Prevention's) recommendations regarding mental health supports," Byrd said. "People, as usual, very much focus on the physical supports of masks and physical distancing, which is what we prefer to say, versus social distancing because we need to not social distance. We need the physical distance and (to) look for ways of being more socially connected."
Even before the COVID-19 pandemic, young people across the nation struggled with mental health issues, particularly among female, Black and LGBTQ youth.
The Trevor Project, the world's largest suicide prevention and crisis intervention organization for LGBTQ young people, surveyed about 40,000 LGBTQ people across the United States who were ages 13 to 24 to gain insight regarding mental health, among other topics.
A key finding was that 40% of the respondents said they had seriously considered suicide in the past year. While troubling, those statistics weren't a shock to public health experts.
RELATED: The Impact Of COVID-19 On Youth Suicide Rates In Georgia
For Georgians between ages 10 and 17, the rate of death by suicide has been 1.8 times higher for the last five years compared to the prior five-year period.
"Our phones never stop ringing," said Gaan Akers, the clinical education manager for a mental health nonprofit that works with children and adolescents in Georgia. "We work with kids who are really struggling. Most of the kids, by the time they get into residential treatment, have had multiple (suicide) attempts."
Lesbian, gay and bisexual youth are at greater risk for depression and suicide, and nearly a third had attempted suicide at least once in the prior year compared to 6% of their heterosexual peers, according to the CDC.
"How good a job have we done in making those supports available to our families and children?" Byrd asked. "There are some very concrete resources out there (for) prevention, early intervention."
The state of Georgia has a text line at 741741 for children because, Byrd said, many young people have their own devices and prefer to communicate over text message.
In addition to getting the word out about resources parents and educators need because of the current coronavirus crisis, The Carter Center had been encouraging school-based mental health programs.
MORE:
The Georgia Department of Behavioral Health and Developmental Disabilities started Apex, a school-based mental health counseling service, in 2015 and an increase in funding in 2019 was expected to increase coverage of mental health providers in schools to almost 20% of Georgia's schools by 2020. But that was before the pandemic hit.
Almost 20% of children and adolescents in Georgia have a diagnosed mental health disorder, Byrd said in 2019.
Now, instead of showing up at schools, mental health providers show up at the family's home and encourage children with known diagnoses to come to the outpatient clinics.
The Carter Center works closely with Georgia Parent Support Network, which holds online support groups that have grown in popularity.
"It used to be about 40 people; now more than 300 people," Byrd said. "Parents across the state are calling in for these online supports during COVID-19."
Byrd said The Carter Center will hold its school-based behavioral health leadership group, with state commissioners and other advocacy organizations, to move forward with providing these supports. Then, in May, the Center will host its Georgia forum virtually to report on the efforts that are taking place and the impact of those efforts.
Secondary Content
Bottom Content