Section Branding
Header Content
Political Rewind: Bipartisan Push For Citizen's Arrest Reform; Impasse Over School Reopenings
Primary Content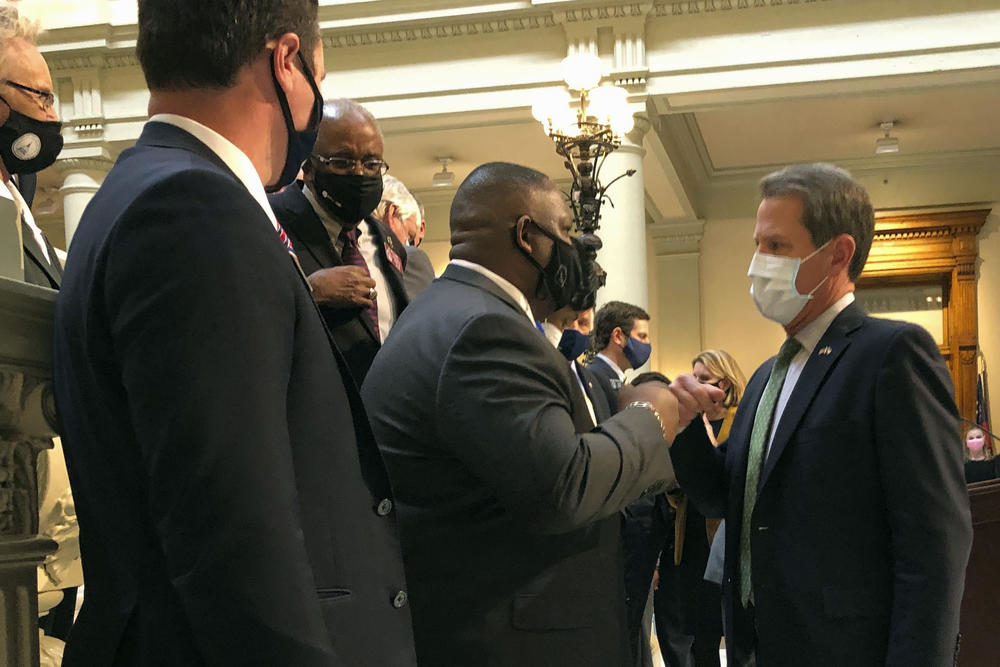 Wednesday on Political Rewind, a bipartisan coalition of legislators has come together to support Gov. Brian Kemp's proposal to replace Georgia's citizen's arrest law, which became the center of public outrage in the aftermath of the shooting death of Ahmaud Arbery.
"I am really glad the governor is pushing for this. This is an outdated law that has allowed a lot of racists to take the law into their own hands and arrest Black and brown people," Democratic strategist and former candidate for Congress Nabilah Islam said. "Its hard to believe that was a year ago, but we are definitely moving in the right direction."
Also, the debate over whether to open Georgia schools for in-person classes continues to cause friction among teachers, parents, school administrators and policymakers. Teachers fear that without access to vaccines, they are vulnerable to COVID-19.
Finally, candidates have already begun to line up for the next election cycle. Former senator David Perdue filed the necessary paperwork to stake his spot in the race against Sen. Raphael Warnock in 2022.
Panelists:
Greg Bluestein — Politics Reporter, The Atlanta Journal-Constitution 
Dr. Karen Owen — Professor of Political Science, West Georgia University
Nabilah Islam — Democratic Political Strategist
Eric Tanenblatt — Republican Strategist, Global Chair of Public Policy and Regulation of Dentons Law Firm
Secondary Content
Bottom Content