Section Branding
Header Content
Political Rewind: Expediency And Fallout, With Eyes Toward 2022, After 2nd Impeachment Trial
Primary Content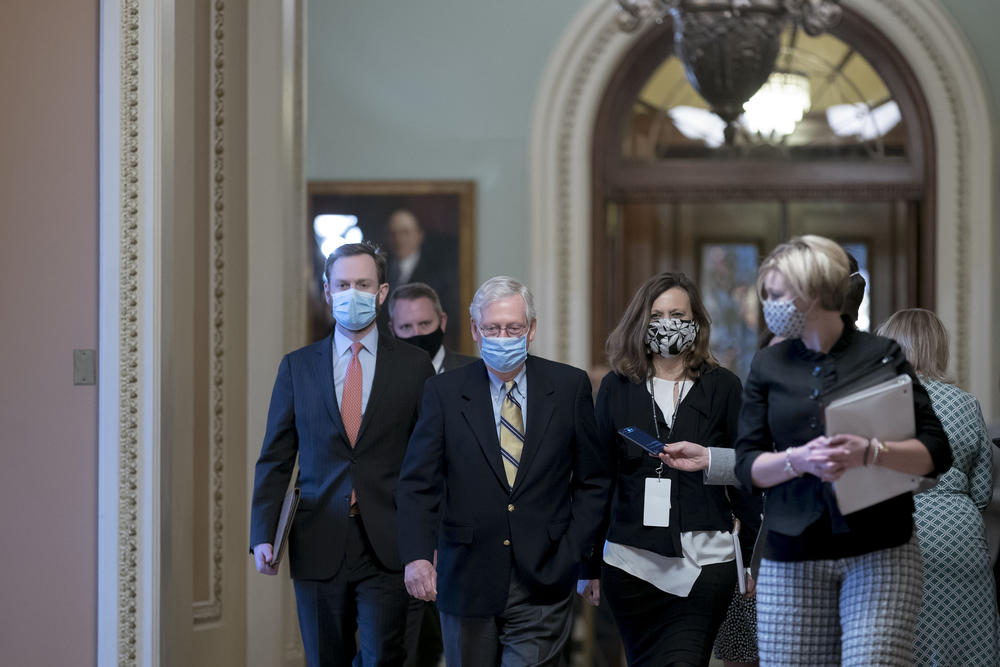 Monday on Political Rewind: What comes next now that the second impeachment trial of former President Donald Trump is over?
Few were surprised when Trump was acquitted over the weekend, but the trial did come with last-minute drama. The Senate took an unexpected vote to allow witnesses on Saturday morning, only for Democrats to abandon that path hours later in the interest of a speedy conclusion to the trial. What motivated the shift?
Meanwhile, the 43 Senate Republicans who voted to acquit offer a glimpse onto the hold the former president continues to have on the party.
Also, Gov. Brian Kemp is making effort to reframe himself as a governor whom has deftly handled the pandemic and vaccine distribution. Is that a risky proposition if supplies of vaccine continue to lag behind demand?
Join guest host Tamar Hallerman, senior reporter at The Atlanta Journal-Constitution, and the panel as they discussed the latest.
Panelists:
Jim Galloway — Former Political Writer, The Atlanta Journal-Constitution
Dr. Audrey Haynes — Professor of Political Science, The University of Georgia
Tharon Johnson — Senior Adviser, Biden Georgia Campaign and President of Paramount Consulting
Brian Robinson — Consultant and President, Robinson Republic
Secondary Content
Bottom Content