Section Branding
Header Content
Political Rewind: Kemp Eyes 2022 With Citizens' Arrest Reform; Trump Faces Ga. Charges
Primary Content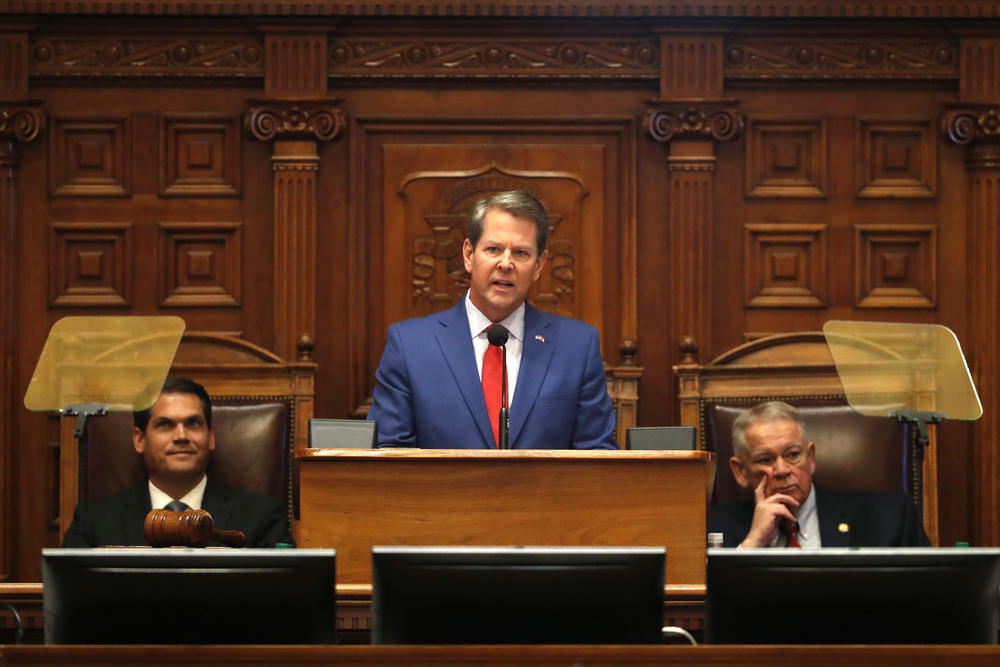 Thursday on Political Rewind: Gov. Brian Kemp is preparing to unveil his proposal for reforming Georgia's citizens' arrest law. The current law stirred controversy in the aftermath of the shooting of 25-year-old Ahmaud Arbery, a Black jogger, by white men who claim they were detaining him in response to a series of break-ins in a residential neighborhood outside of Brunswick.
Our panel discussed the political motive behind the push from lawmakers to reform the law.
State Senator Rev. Kim Jackson said while she was glad to see progress on this issue, there is still a long way to go in reforming criminal justice.
"Here's the truth about the situation; this is really low-hanging fruit," Jackson said. "From a progressive standpoint, there is so much more around criminal justice issues that we need to address and actually make real change [to] protect significantly more Black lives than this bill does."
Also: The Fulton County district attorney and the Georgia secretary of state each launch investigations into the actions of former President Donald Trump. The probes look into Trump's alleged efforts to coerce Secretary of State Brad Raffensperger, Kemp and others to overturn the results of Georgia's recent elections.
In Washington, D.C., impeachment managers used harrowing audio and video of the Jan. 6 insurrection at the U.S. Capitol in their arguments against Trump. But will Republican members of Congress budge, as Democrats hope?
Panelists:
Sen. Rev. Kim Jackson — State Representative (D-Stone Mountain)
Mayor Julie Smith — Mayor of Tifton
Dr. Amy Steigerwalt — Professor of Political Science, Georgia State University
Kevin Riley — Editor, The Atlanta Journal-Constitution
Secondary Content