Section Branding
Header Content
Political Rewind: Extremism And White Supremacy Before and After Capitol Insurrection
Primary Content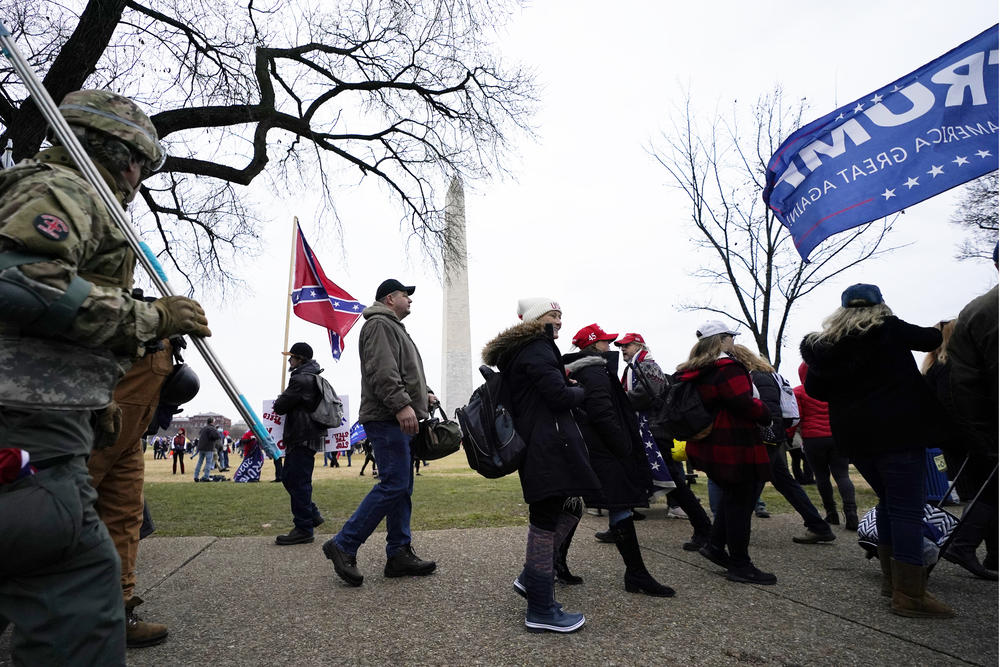 Tuesday on Political Rewind: a special look at domestic extremism. The storming of the U.S. Capitol on Jan. 6 revealed the broad scope of violent extremist groups to many Americans. A web of overlapping organizations online concealed dark intentions in plain sight, even as their numbers and commitment to acts of terror grew.
The warning signs were there. As recently as September, FBI Director Christopher Wray warned a congressional committee of the growing threat of white supremacist violence. And a decade earlier, the Department of Homeland Security caused an uproar among conservatives when it issued a report with similar conclusions. That report was widely suppressed.
How did we get here, and where do we stand now? Our panel of experts dives deep on the threat of extremist groups in Georgia and across the nation.
Panelists:
Chris Joyner — Investigative Reporter, The Atlanta Journal-Constitution
Tess Owen — Senior Reporter at VICE
Dr. Allison Padilla-Goodman — Director, Southeast Region, The Anti-Defamation League
Dr. Tony Lemieux — Professor of Communications, Georgia State University
Secondary Content